LavAzza – Santa Marta - Coffee Blog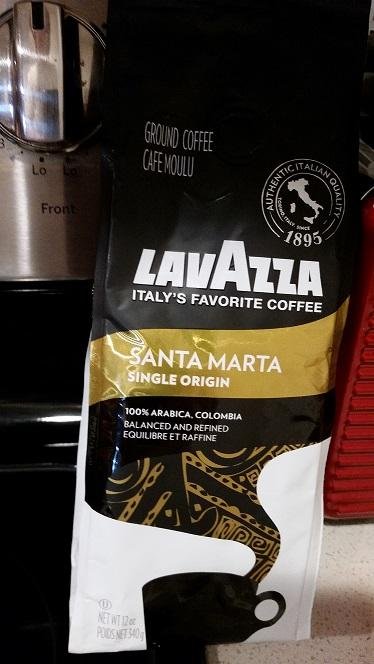 Hello Steemit Friends,
After trudging through two weeks of mediocre coffee it was with great anticipation that I tasted LavAzza – Santa Marta Single Origin 100% Arabica, Colombia, medium roast. And yes, I did take advantage of a really good sale at my local grocery when I bought this selection.
And as a side note, when I visited Eataly (an Italian eatery and grocery store chain in some major U.S. cities), there was a coffee shop inside the location that featured LavAzza coffee and the Santa Marta was showcased.
The description on the bag says that is a single origin coffee that is only harvested once a year from the Santa Marta region in Colombia.
The initial aroma is very gentle coffee scent that is slightly acidic. The taste is smooth, full and well-rounded with mild acidity. The description said hints of praline. I didn't get that, but soft chocolate notes -yes. The aftertaste was mild and did not linger. This is very drinkable coffee and I enjoyed the second cup just as much as the first.
I really liked this coffee and will definitely buy it again (on sale).
Copyright 2018 @altportal