What If Conbase Wants Your Token Listed?
Coinbase isn't available everywhere, but it is available in over 100+ countries, and it is pretty big in crypto space.
I wouldn't say every new asset listed on Coinbase will moon or anything(sometimes it does), but still it is a huge thing. Especially they have over 35 million customers worldwide.
Coinbase has been listed bunch more assets lately and 40+ assets are tradable on their platform.
Coinbase Learn to earn free crypto and learn a little more about assets and projects are great starting point for a lot of people.
I think we all know that but... they launched something cool.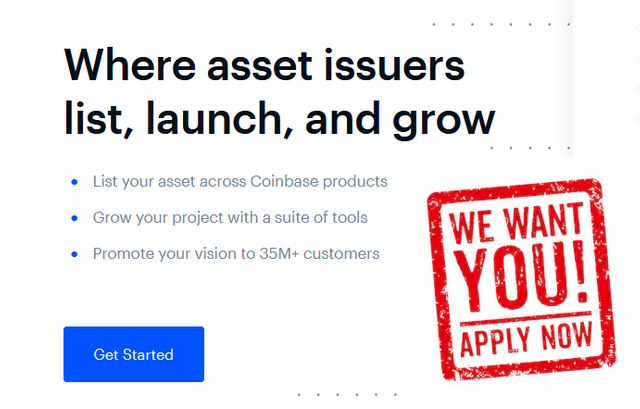 I think this is a great tool for both crypto projects and their users.
I don't have my own crypto projects or anything but I would like to see my favorite projects and assets listed on Coinbase... even though it is not my primary platform, but it makes a lot easier for me to trade tokens there.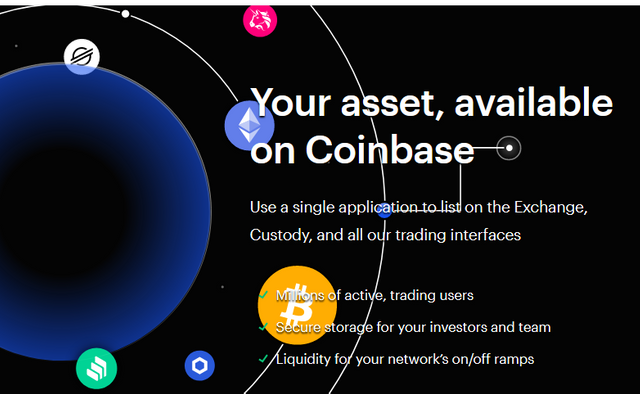 I think this is the coolest feature.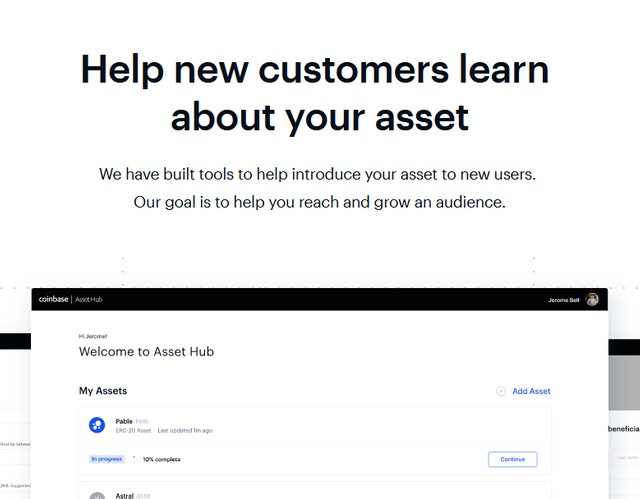 There are so many cool projects out there that struggling to get more traction, they have one more option for them... even though I have no idea how easy or hard to get listed on Coinbase this way.
But still crypto projects should know that there is this option now.
If Coinbase wants your asset listed, would you do it?
Would you want your favorite projects listed on Coinbase? If so, you should tell this to your project people and let them know about this? 🤔