New Version of CoinEx Ambassador Rules Launched!
📢 CoinEx is looking for Ambassadors!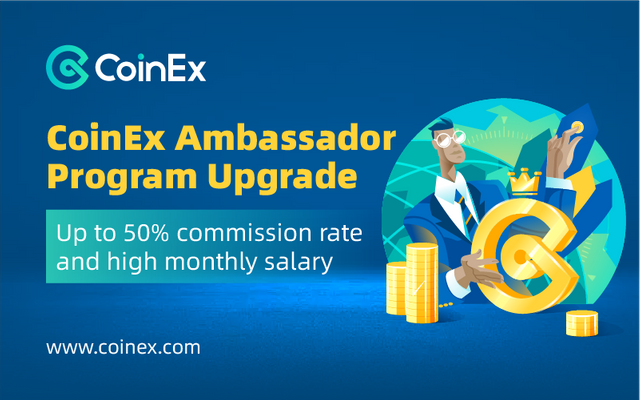 ⚡ Want to be part of the global business ecosystem?
✅ Want to enjoy up to 50% commission rate?
💰 Want to get a high salary for marketing tasks?
✅ If that sounds like you, apply now!
▶️ Details: https://announcement.coinex.com/hc/en-us/articles/360054492612-New-Version-of-CoinEx-Ambassador-Rules-Launched-
▶️ Register at CoinEx and enjoy multiple benefits.
🔗 https://bit.ly/2Lr0ZHR
▶️ Join Telegram:
🔗 https://t.me/coinextechandnews &
https://t.me/Coinex_pk
▶️ Twitter:
🔗 https://twitter.com/CoinexPakistan
▶️ Facebook:
🔗https://www.facebook.com/TheCoinEx/