Intro to Generalized Mining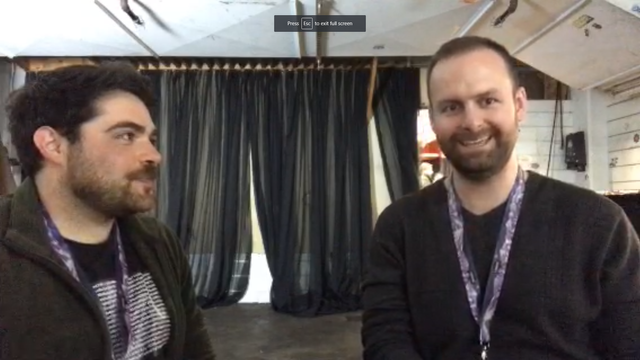 Have you heard of generalized mining?
The idea is steeped in economics and game theory, and a little hard to explain. This article will focus more on the broad outlines of it rather than detailed definitions and maths.

The Beginning: Proof of Work
The idea of "mining" tokens began when Bitcoin's network began in January 2009. By running a program on your computer, you could help secure a network that allowed people to send one another bitcoins.
Bitcoin was designed in such a way that it would work best if a large multitude of people ran the mining program on their PCs. The reason for this was to decentralize power and ensure no single person could control the network.
An unintended side effect, however, was an arms race as people discovered new ways to increase their mining power. Soon, one could no longer compete with a simple laptop, and more powerful gaming computers were used until specialized units called ASICS were created for bitcoin.
ASICS are computers with one single purpose. In this case, they were designed to do the work that rewards bitcoins, and nothing else. Think of ASICS as drag racers, which are able to beat even a powerful Ferrari in a short sprint, but can do nothing else that a Ferrari can do.

The Next Stage of Mining: Alt Coins
As more and more ASICS began being developed and used to mine bitcoin, home enthusiasts and hobbyists were increasingly shut out of being useful to the network. The incentive to mine, which costs energy, decreased when rewards were far more difficult to get.
The drag racers were owned by a handful of companies with access to cheap electricity and early access to the ASICS.
Soon, new coins began to emerge like Litecoin, Monero, and Ethereum, which allowed people to use their PCs to once again mine, using the same Proof of Work concept that Bitcoin used.
A recurring complaint about Proof of Work, however, is that it requires energy, and increasing amounts of it, to compete. It is also difficult to use Proof of Work if you want to have a large number of users on any particular network.
New ideas began to pop up to explore new methods of using blockchains and cryptocurrency like Proof of Stake, Delegated Proof of Stake, Proof of Brain, and other novel ideas that balance distributing trust and security over public networks.
The combination of these is called Generalized Mining.

Generalized Mining: Moar Opportunity for Everyone
Generalized mining is a bit of a catch all term that allows for many types of token mining activities. Coinfund's Jake Brukhman uses it to describe such networks as Steem, Livepeer, Cosmos, Decred, and others.
Each of these has one thing in common-tokens are not earned through Proof of Work. In Steem, we earn tokens by upvoting or producing content. Livepeer has a Proof of Stake model, where people can lock up their tokens to receive rewards back.
I won't go into the cryptoeconomics of why this works, because I'm trying to keep this very simple.
But Livepeer should be able to provide a decentralized video streaming service powered by people's token deposits. Cosmos has a similar Proof of Stake model that will be released this month, although Cosmos is not focused on video, but multiple blockchain interoperability.
It's a bit like the traditional banking model: your bank works because people have put their money into it. In this model, however, the money also signals trust in a particular provider. And you can earn tokens without buying ASICS and paying a lot of money for energy; the reward APR is evenly distributed whether you stake $5 or $500,000.

Using Banking as a Comparison
Instead of the traditional banking model, however, imagine a system where you have a multitude of banks offering CD's at different returns:
Bank 1: 2.9% APR 6 months
Bank 2: 3.2% APR 6 months
Bank 3: 8.2% APR 9 months
...
Bank 15: 3.6% APR 8 months
Now imagine you can access all fifteen CD offers on one website, and you put your money into the one you trust the most, or that gives the best return.
This is what staking looks like from a 10,000 foot view.
The main difference is that instead of money, you are depositing assets (tokens) that can rise and fall in value during the lockup period. It is up to you to determine what level of risk you are willing to take.
These staked funds are then used to secure the network, kind of like how a multitude of ASICS are used to secure the Bitcoin network.
If that doesn't seem to make sense to you, it's ok. The future is here, and it's weird. But it sure is a lot of fun.

Summary
Generalized Mining is a catch all term that is still somewhat in flux, but basically describes new methods of securing cryptocurrency networks. If you're interested in more information on it, you should check out CoinFund's new project,
Grassfed
. There's a ton of useful information to read there.
Also, below you can find a great 30 minute talk about Generalized Mining between Ryan Selkis and Jake Brukhman.
---
Posted from my blog with SteemPress : https://steemmaker.com/intro-to-generalized-mining/
---