CoinsIO.com - My Own Experience
CoinsIO.com - My Own Experience
Hello everyone, today I want to talk about my Experience using CoinsIO, I've been using for a few days just after they launched the service, and I've used Almost everything, I've joined bounties, traded crypto, and withdraw my crypto, well, everything runs smoothly and incredibly fast, let me show how you can use cryptocurrency for some nice stuff on CoinsIO without needing to use any other service.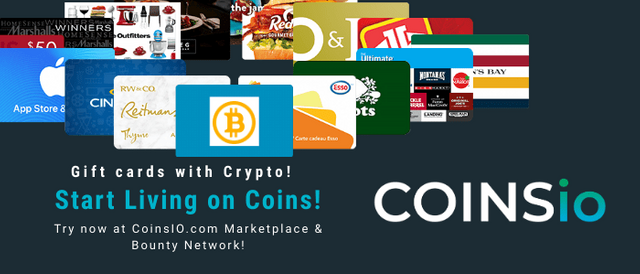 Start Living on Coins!
Earn Crypto, Trade & Shop at http://CoinsIO.com
Bounties
Earn crypto, in an easy way on COinsIO.com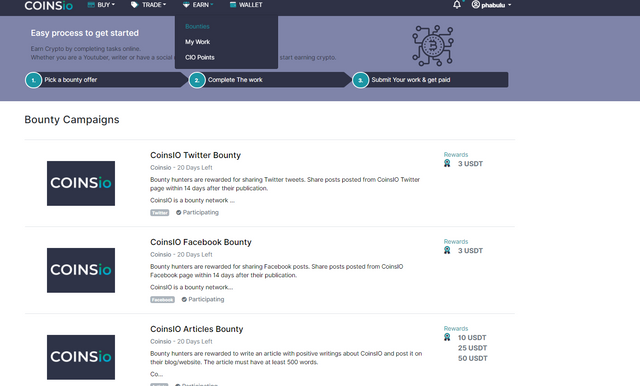 You just need to signup today, do a fast kyc to prove that you are a real human with real accounts, and join the bounties, you will need to provide the channels which you will work on it, so they can check if you met the requirements and rules, but don't worry, I've joined and it's not hard to reach all the criteria.
Marketplace
I've used this one too, you can trade crypto for crypto like ETH For USDT inside coinsIO, you won't need to use an exchange to trade the crypto that you have inside the platform, and this is really cool, I've bought some eTh there Before it pumped, exchanged my USDT for ETH, on COINSIO, and still earned profit.
The transactions only took a few minutes to be approved inside the platform, and don't worry, it's fast.
After that, I've requested my ETHEREUM withdrawal directly to my wallet, and I had a good surprise, no withdraw fees(for now) I've made a 0.046 ETH withdrawal with zero deducting fees on this amount.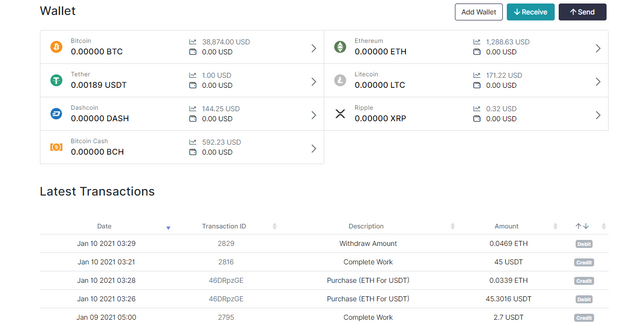 Check how many trade options do you have on CoinsIO: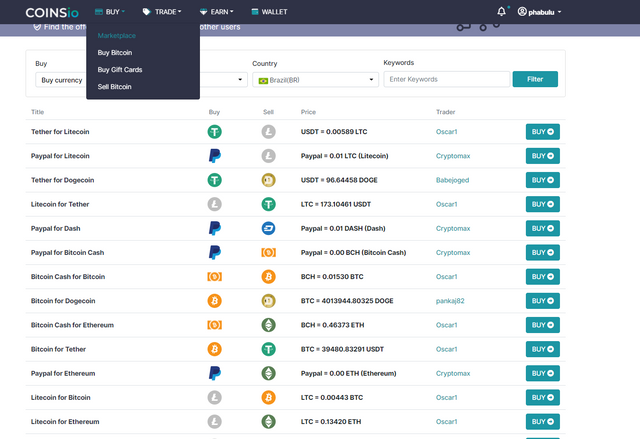 and there is more, thousands of gift cards and cryptocurrencies options for trade, including paypal, swipe, money gram, cheque, this is totally a complete platform, so many options to use your cryptocurrency without needed to leave the website.
Trade
You can use the created orders to trade some crypto and not only this, if you want youcan create your own order, with your price, creating your own p2p trade offers, depending on the price you can complete it really fast, it's fast, secure and easy.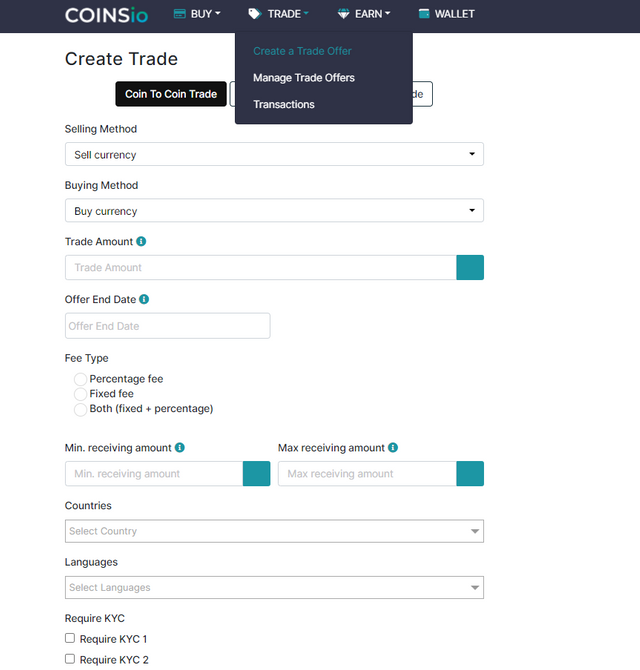 CoinsIO is complete, I've never seen some platforms like that, where you can earn crypto and use directly there, getting gift cards and more, just one registration, you don't even need to use exchanges anymore(if you want).
Follow the rules and earn, if you want to join bounties just be sure the follow the rules, and you can earn up to 50USDT(right now) on this bounty, I've joined, this article is one of my entries, here you can see the rules: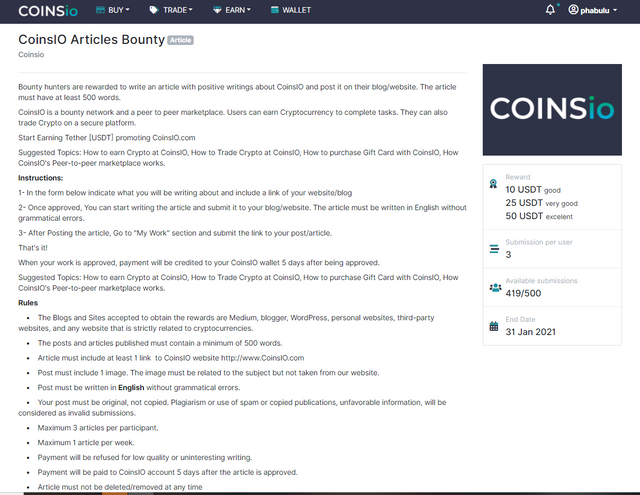 Not hard to reach it, so what are you waiting for? Just do it!
Start earn crypto today, enjoy your free time to get some money, and even better, enjoy your free time to earn and use it directly on CoinsIO plataform.
Don't miss the chance to join now, for sure will be a lot of new ways to earn some crypto, you are a lucky person to meet this amazing website in the beginning, be happy.
Official CoinsIO Links:
https://coinsio.com/
https://twitter.com/coinsiocom
https://www.reddit.com/user/coinsio
Grab the chance, join CoinsIO right now, and happy new year, earning crypto.
Earn, Trade, Spend Crypto in one platform.
http://CoinsIO.com Marketplace & Bounty Network!
.
#Bitcoin #EarnBitcoin #CoinsIO #cryptocurrency #BTC #earncrypto #ico #airdrop #eth #promo #blockchain #giveaway #earnmoney #makemoney #Earn #cryptoexchange #cryptotrading