A new application for tracking your crypto investments: CoinTracker
In the crypto money ecosystem, the side applications of the crypto paralel and the development of the products can be faster than the technological developments of the crypto money.
A new application that you can use to track your crypto money investments is on the market. A new venture, CoinTracker, leaves YC out of winter 2018. This new platform allows you to easily track all of your crypto investments, even if different wallets are diverse between different bourses and different crypto money. Nowadays, crypto investors with large portfolios are taking advantage of formulas in Google charts for complicated follow-up operations. However, if you do not keep a record of every purchase you make, it is not very easy to use and useful tabs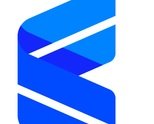 CoinTracker is in pursuit of automating these processes. First of all you need to match your account in each crypto money exchange with the application. For now, you can add open addresses of any wallet of bitcoin, etherome, litecoin and dogecoin to 13 different crypto money exchange applications and the portfolio value starts to update immediately. If you are also investing in other crypto parallels-the application supports over 2,000 crypto-currency-you need to manually enter their purchase-sale dates and values.
The fact that all transaction information is in practice allows you to keep track of your investments while transferring them to different stock exchanges and wallets, allowing you to easily see the basic costs and benefits of your investment.
The ability to keep track of key costs and benefits facilitates tax calculations in countries that currently receive tax on purchases and sales of crypto money, though not in practice in our country at the moment. The application can calculate taxation according to three different accounting systems.
In the application where the tax calculation features will be offered to the user as a fee, the taxation accounts up to 100 transactions are up to 29.99, while the unlimited accounts are up to 999.99 dollars. Basic features such as application, crypto money market accounts, performance history are offered free of charge to users.