Stage Decoration Of A Marrage Ceremony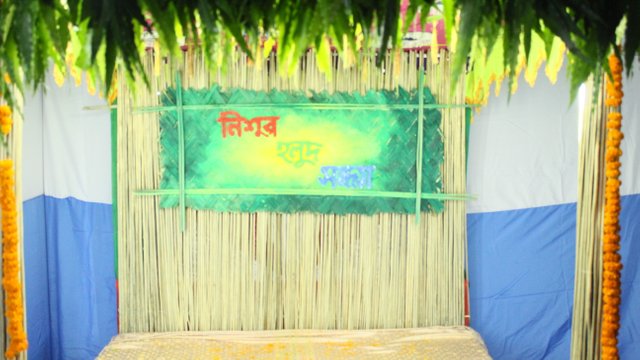 The Idea of decorating this stage came from the students of Fine Arts of Rajshahi University. They created a flavor of village culture with few elements which is commonly used in the villages.
This looks awesome and also creative.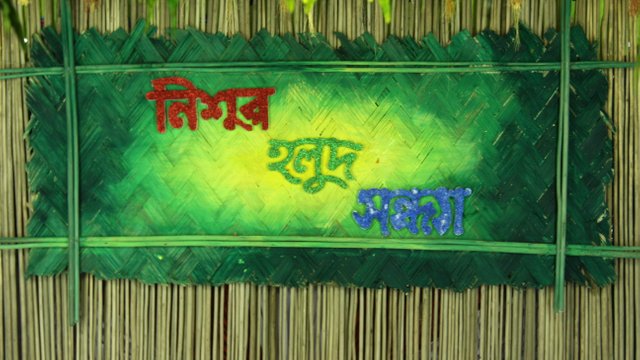 Specially the colorful banner looks great.