Color Challenge: Thursday - Green. Winter Wonderland Waterfall
Hello Everyone,
Here is my entry for todays color challenge - Green.
This is a photograph of Klamath Falls, in Oregon.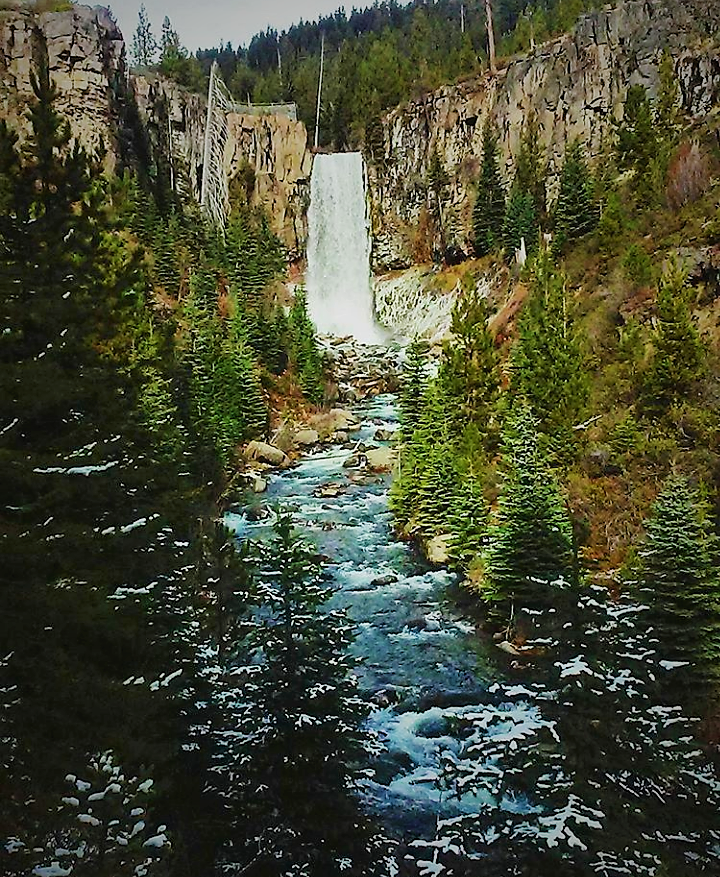 It was November 2016 and Myself and @csusbgeochem1 had drove up to Oregon on a week long road trip.
We decided to check the Falls out, as the last time we came here the road was under construction, so we weren't able to get here.
I loved seeing the snow on the ground and covering the tree branches. The rush from the powerful waterfall was invigorating!
If you like my photography please remember to upvote it and follow me, so you don't miss out on my future content.
Photograph was taken by and is the property of @beckymeep