Travel Theme Photo #3 by @Mike Travels #ColorChallenge #FridaySkyBlue - Under the Blue Sky across from the Waterloo
It's Friday, I'm in love! Yes, I'm in love with this #steemitchallenges. This is my entry for the #ColorChallenge #FridaySkyBlue Photo Challenge.
LIFE ON A LAYOVER
The blue sky speaks for itself. This is a photo of me across from the Waterloo Bridge in London. It was taken with an iPhone 6S. I used a color filter to make the color pop.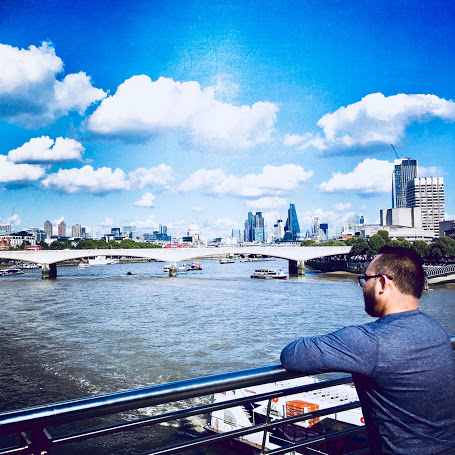 If you'd like to join @kalemandra's #colorchallenge. Check out her rules here:
https://steemit.com/busy/@kalemandra/colorchallenge-tuesdayorange-oak-trees-along-the-road#