# COLOR CHALLENGE # FRIDAY BLUESKY
Hello everyone !
Today is the Fridayskyblue
I show you the sky of Tungurahua


By @oidac
Tungurahua is an Ecuadorian stratovolcan in service 5 023 meters in height, situated on horseback between the provinces of Chimborazo and Tungurahua. In eruption since October 5th, 1999, its eruptive activity resumed on May 28th, 2010 and knows from April 26th, 2011 and 2016 a new explosive phase.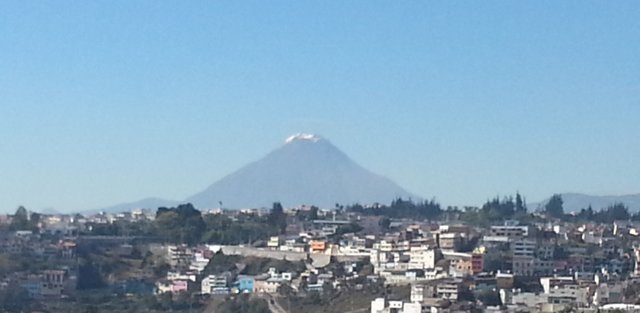 By @oidac
The name Tungurahua probably arises from the tunguru Quechua, "the throat", and rahua, "to burn". The natives of the Sierra nickname him Mama Tungurahua who means "mother Tungurahua" in opposition with the father who is considered as being Chimborazo ( Taita Chimborazo) in the Quechua culture. The volcano also carries(wears) other nicknames such as the "giant" because of its impressive size and of its flows of black lava.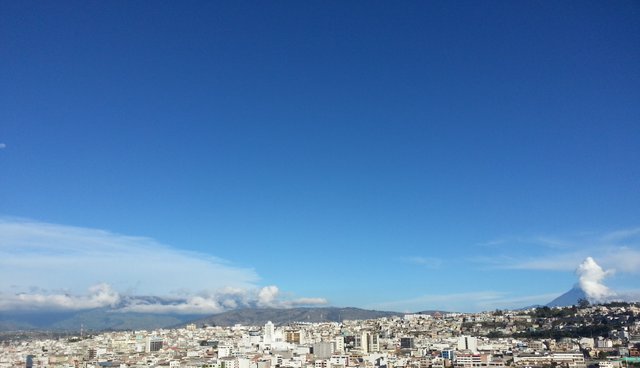 By @oidac
According to an Kichwas legend the tungurahua was courted by the chimborazo and the cotopaxi. Cotopaxi attacked verbally ( numerous eruptions) Chimborazo which got angry. Chimborazo gains the duel, and the heart of the beautiful. They had together Guagua Pichincha (Guagua means "baby" in Quechua). The baby Pichincha, inheriting from the power of his father, demonstrated his strength by crying and caused the ire of her mother who got angry. It since became an uncontrollable fury, but it trains his baby to check the sources of power.
It's my contribution to this # Fridayskyblue and #colorchallenge initiated by @kalemandra.
See you later !