#COLORCHALLENGE #MONDAYRED
Hello everyone !
Today is the Monday Red
I show you this Euphorbia Pulcherrima or Ponsetia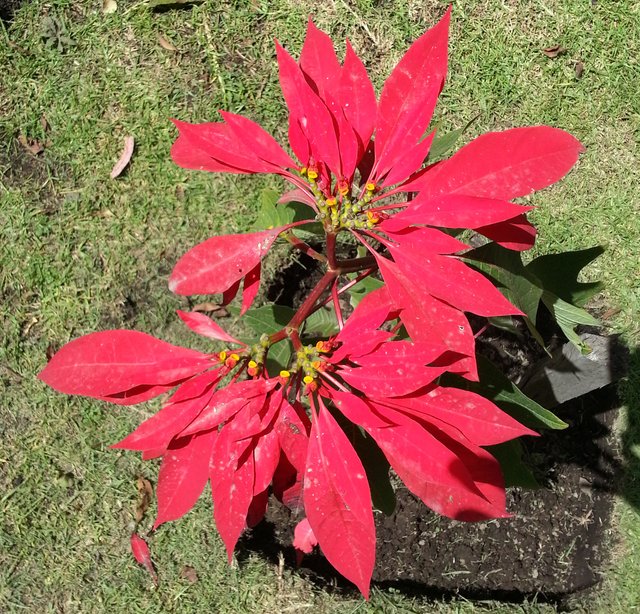 By @oidac
The species is collectively called " star of Christmas ", because its bracts form a star and it is mainly marketed at the time of Christmas in the north hemisphere.
Euphorbia pulcherrima is a species of shrubby plant of the kind genre Euphorbia and the family of Euphorbiaceae. This shrubby spurge is native of Central and South America of Mexico, region in which she can reach 4,5 meters high. Its old generic name, Poinsettia, results moreover from that of the first ambassador of the United States in Mexico, Joel Robert Poinsett. It is cultivated as decorative plant.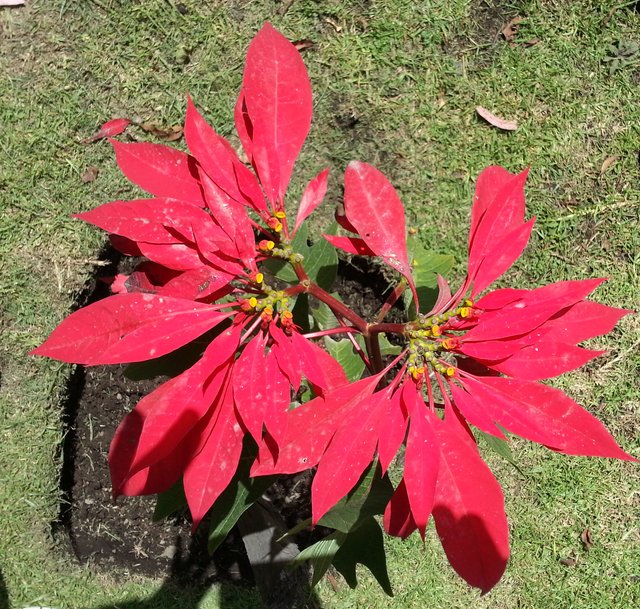 By @oidac
It is colored bracts lively red that make its decorative value, having interest flowers. Nowadays, the selection produced varieties in the pink or white bracts.
Sheets alternate are dark green, acuminées on cuneiform base and on the long petiole which can be colored, in the marked nervures and marginally waved. Lancéolées bracts take a red color lively.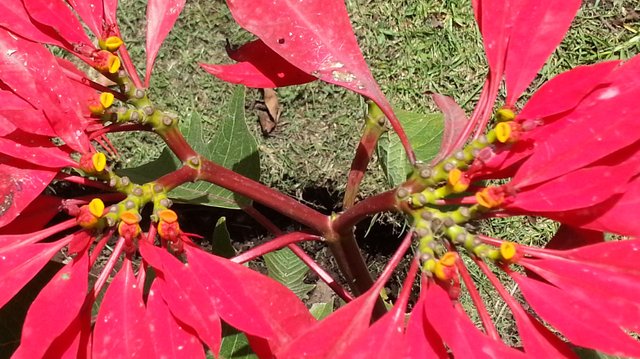 By @oidac
It's my contribution to this Monday Red #colorchallenge initiated by @kalemandra.
See you later !