# COLOR CHALLENGE # MONDAY RED
Hello everyone !
Today is the Monday Red
I show you this Red Bromelia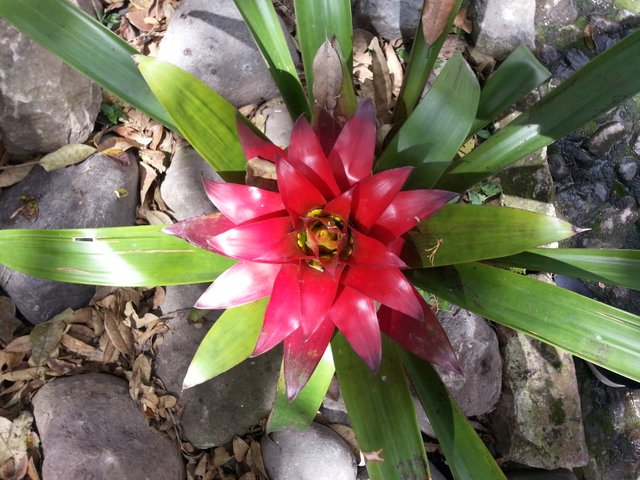 By @oidac
Bromeliaceae forms a plant family monocotylédones, native mainly of tropical regions of America, minoritairement subtropical regions of America and species (Pitcairnia feliciana) native of tropical regions of western Africa. This family contains approximately 3 300 species grouped in 48 or 58 genres, more nothogenres eight, and between 3 and 8 under - familles. Numerous sorts are epiphytic as Tillandsia and lives hung on the branches of the trees of the rain forest. Others are ground as the kind Pineapple (which is cultivated for the fruit pineapple).
It's my contribution to this Monday Red #colorchallenge initiated by @kalemandra.
See you later !