Color challenge Monday red - The red-faced beetle.
This post is my contribution to the #colorchallenge contest hosted by @kalemandra. Today is red Monday.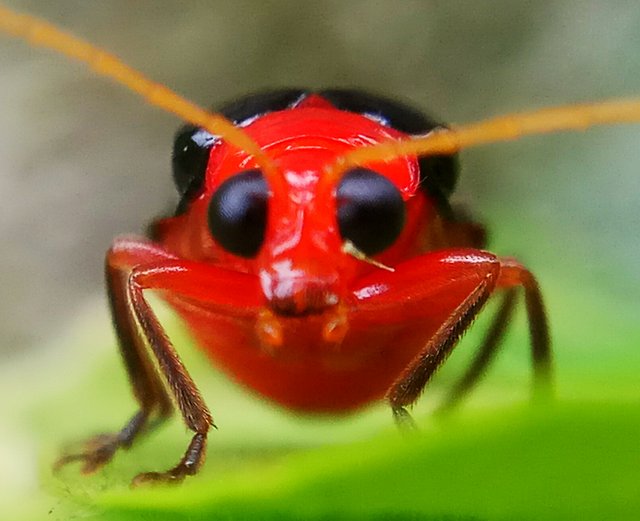 Camera Smartphone Xiaomi redmi note 4x + macro lens.
This is a beetle that has two colors on its body parts, namely red and black. I really like the part of his face that looks like a monster who is very angry with a face that has been flushed.
I hope you are always happy wherever you are today.
Thank you for your support and please follow me @rizasukma.