Color Challenge: Wednesday Yellow Lillies from My Mom's Garden Again
Hello everybody! Yesterday I took a shot of yellow lillies in my mom's garden. I love them! My mom is a biologist and she knows how to grow perfect flowers. Do you like these ones?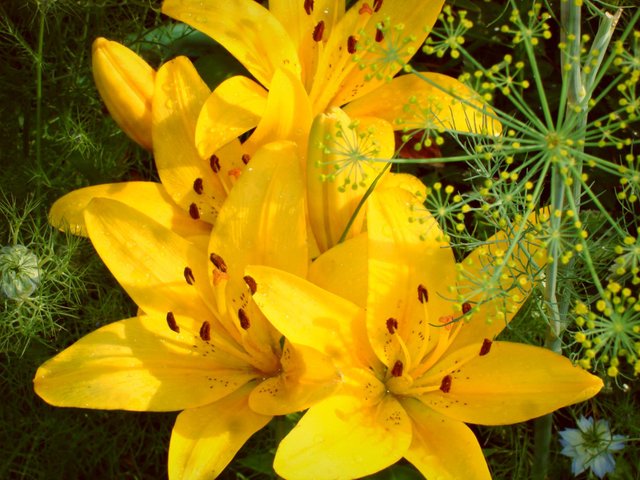 The photo is taken at my Huawei Honor 5C smartphone.
Hope you like this shot.
---