Butterfly Colouring Contest #54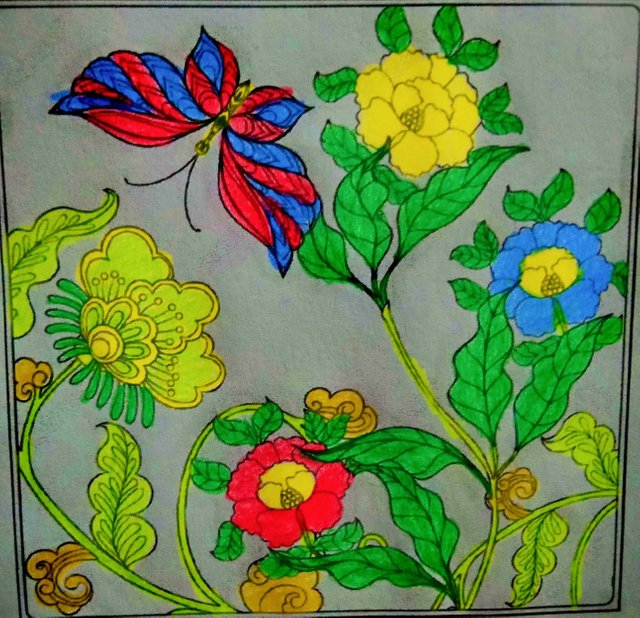 Look a butterfly just visited me in my garden. I think he was caught up by my colorful flowers. His wings have the same color with some of my flowers which is red, yellow, and blue. I guess he loves it and wants to visit again which is fine for me.
I got the stencil from the contest of @deemarshall and then colored it as my entry.
See you on my next coloring activity!
-r🍎r