Colorful Mosaic, Kiev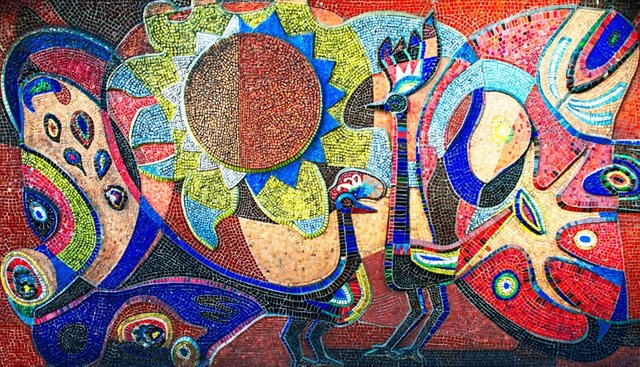 Seen on Lesi Ukrainky Blvd in Kiev. There are numerous similar mosaics on buildings on this street. There are numerous others in untold locations throughout the city. These date from Soviet times.

Please note that many of my photos have been posted previously elsewhere on the internet. Photos may appear on Facebook, Google+, Google Photos, Tumblr, Zazzle, Unsplash, Pixabay, and several more. Also note that a number of photos have been released via Creative Commons and could appear just about anywhere. Here are my main sites:
My Flickr: https://www.flickr.com/photos/mattsh/
My website: http://www.mattcreate.com/
Any questions about authorship should be directed to me.