DJ Soju - My Crypto Life 😼🎤– Comedy Open Mic Round #17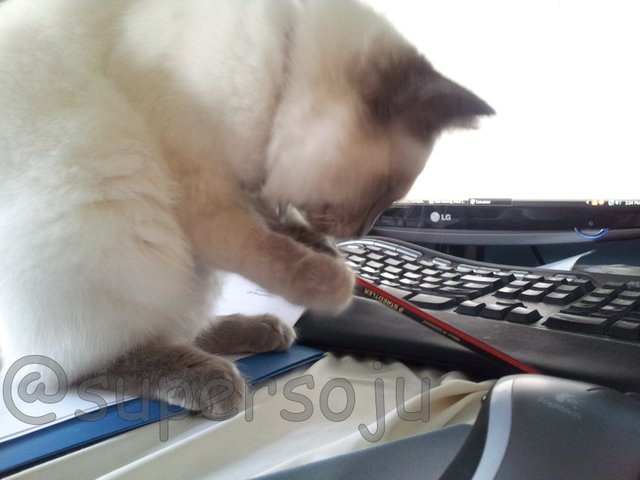 Hi my name is Soju, @linnyplant has been bugging my mum to post an entry for #comedyopenmic. Even though mum did try her best and entered into the meme contest, it wasn't enough. So I thought I would help my mum out by writing out a rap.
I will start once I can pick up this dam pencil ……..
~~~~😼~~~~🎤~~~~😼~~~~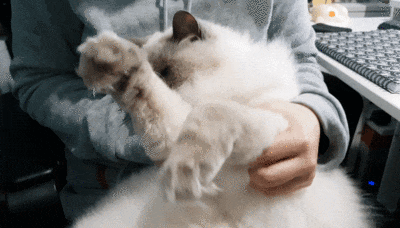 To set the scene, picture this while you read my rap. I want you to be able to feel my attitude as you are rapping the following in your mind.
~~~~😼~~~~🎤~~~~😼~~~~
My Crypto Life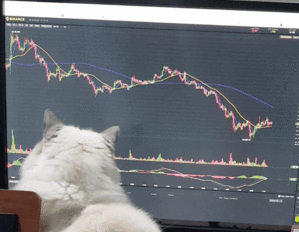 🎤My name is Soju, your Crypto-Kitty
I thought it was time to get down to the nitty-gritty
Of my life.
My life watching the green and red candlesticks
Of the likes of Steem and Bitcoin because I will transfix
My sharp eyes on the bullish and bearish trends
So I can tell my mum and dad but I always hit dead-ends🎤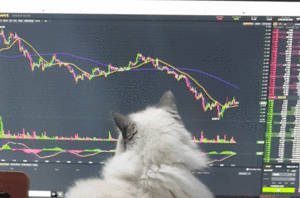 🎤Each time I point at the screen
They remove me and all I want to do is scream🎤
🎤Scream just like this picture my mummy drew
Who needs lessons but if only she knew
That I just want to help pay for my food and treats
So I wait until they leave their comfy seats
Then I take over.🎤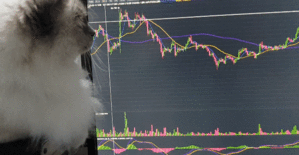 🎤But not for long
I don't understand what I am doing wrong
Not only do I sit on the keyboard to press the keys
But to cover it in my desperate pleas
Because I am the boss, the boss of this house
So I swish my tail to brush the hand off the mouse🎤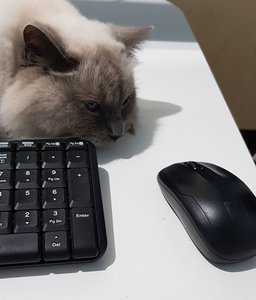 🎤Go on I dare you, try touching it again
Then I will show you the equivalent to my pain🎤
~~~~😼~~~~🎤~~~~😼~~~~
First things first, before I go for my kitty nap.
I nominate the following two to enter the contest.
@linnyplant
Next round, since you are judging this round. You are long overdue for another post.
@scrawly
Apart from your awesome drawings, you also write funny backstories for some of your images. Next time a great funny story and image comes to mind, come share it via this contest.
~~~~😼~~~~🎤~~~~😼~~~~
Of course this is not limited to those who are nominated. If you suddenly feel inspired with a funny post you would like to share. Check out #comedyopenmic
Click here to read the rules
Click here for the latest round
~~~~😼~~~~🎤~~~~😼~~~~
Also don't forget to check your witness votes and remove the dead ones. You can use that vote to vote for the following (if you have not done so already) great witnesses for their commitment to the Steemit community support and growth.
★@ausbitbank★
@bobdos
@comedyopenmic
@curie
@jackmiller
@quochuy
@thekitchenfairy
~~~~😼~~~~🎤~~~~😼~~~~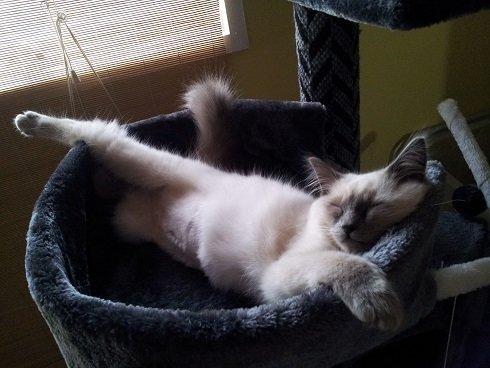 Until next time. Peace out from DJ Soju.
Time for my nap
All images & gifs belong to @supersoju