Theory of everything about Alan Moore.
The one genius is enough to revolutionize American comics. And this is by no means a showy bon mot, which should be used to start the prepared post, but a fact. Because there was no other like Alan Moore, and there may not be.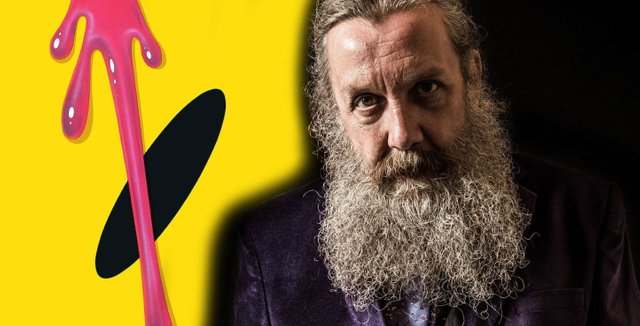 Of course, weaker things happened to him, over the years he has been shuffling the books and subsequent episodes of average series, and he considers his magnum opus to be a monumental postmodern novel that no one except his editorial team has gone through. Alan Moore has never moved to the English capital or even overseas, he doesn't show up publicly, he blames film studios for bad adaptations of his works, doesn't accept money from them and continues to threaten publishing giants who have nothing to do with the author (well, to the point that he has his name removed from new editions.) He is considered an eccentric, and quite rightly, because hardly anyone admits loudly - and quite seriously - to be a magician and occultist, not everyone practiced polyamory (until his wife left him for a lover and left with children), not everyone has the courage telling the press what they actually think and - it's the most important thing for me - has had an overwhelming influence on today's popular culture. Because everything I wrote above are only biographical impressions, the first that came to my mind, the first that can be found in the web, not necessarily significant, although I think it is invariably interesting. But it doesn't really spark until Moore's life intersects with the story of a comic.
The school bored him. He believed that the education system formats man and forces mediocrity and blind obedience. But he was thrown out not for poor grades, but for drug dealing, which prevented him from continuing his education. For some time he was involved in this and that, he even cleaned the toilets, but no activity was associated with the comics he read from primary school. He drew a lot, sent his own works to magazines, but quickly came to the conclusion, in retrospect quite right that he would not earn enough if he was to deal with sketches and scripts. Alan Grant, then editor of the 2000 AD magazine, did not need another story wholesaler dreaming about inventing the adventures of Judge Dredd, but he had no intention of letting Moore out of his hands. And so in the early 1980s, a young British screenwriter began a freelancer career that provided him with immortality.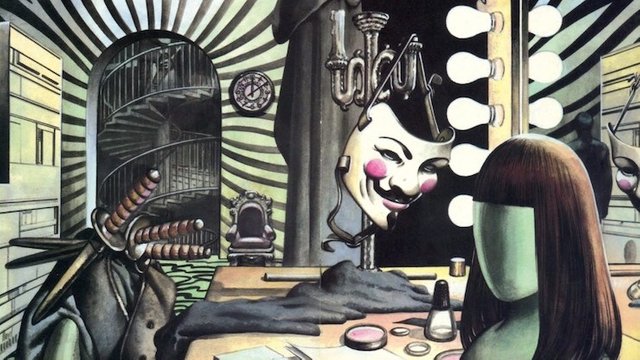 It was for 2000 AD that he created his probably the first memorable title, The Ballade of Halo Jones, referred to as the anti-war space opera, but disputes with the publisher regarding the property rights to the characters he created determined the termination of cooperation. Moore went to Marvel's British division and for some time wrote comics about Captain Britain, but he quarreled with his employers there as well - it was supposed to be his unpaid salary. The young scriptwriter moved to the smaller Quality Communications, where he created the dystopic comic book V for Vendetta published by the company monthly. There, he expressed his concern over the policy direction of Prime Minister Margaret Thatcher and outlined the world after the nuclear conflict. The post-war United Kingdom is ruled by a fascist party that eliminates undesirable elements from social life - not only opposition organizations, but also sexual and ethnic minorities. This is opposed by a V, a fighting anarchist behind the mask of Guy Fawkes, who is launching bomb attacks on places that are symbols of totalitarian state power. This comic book, dealing with issues related to the topic of political and personal freedom, is also somewhat a private statement by Moore, who considers anarchism as the only morally right political philosophy. Virtually every subsequent comic will also emphasize individualism, and after many years Guy Fawkes mask will become a peculiar symbol of alterglobalist organizations around the world, which the British screenwriter welcomed with genuine satisfaction. For him, this is just another proof that life and art are a homogeneous being.
The beginning of the so-called British invasion, that is, the importation of cartoonists from the Islands overseas, dates more or less to the handing over to Moore of the poorly selling title of The Saga of the Swamp Thing which he wrote since 1982. This comic turned out to be a kind of stepping stone for the changes experienced by the American comic. Moore rejected the current status quo, completely rewritten the existing mythology of the world and character, making the title hero a plant creature claiming the right to humanity and deciding to create a series for adults. The hallucinatory and pioneering attempt to transform the mainstream comic ended with commercial and artistic success, and DC invited other British artists to collaborate, including Neil Gaiman or Grant Morrison. But it happens only in a few years, with the release of the legendary Watchmen, Moore will rise to the heights inaccessible to most scriptwriters and will truly deconstruct the very concept of the superhero comic.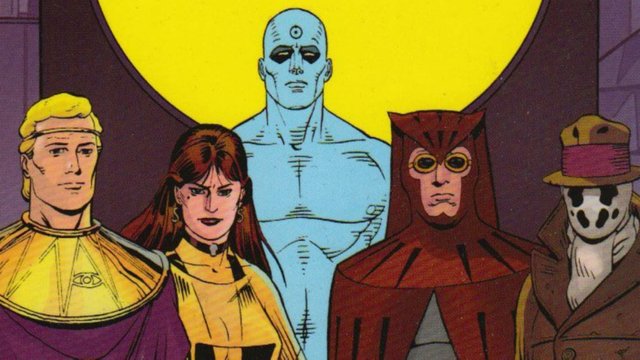 Once again, he sketched an alternative history of the Cold War world on the verge of an atomic conflict, but now its fate is influenced by masked avengers - either working for the government, retired or commercializing former glory. The self-aware story started with a detective investigation is transformed not only into an intrigue referring to the social and political ferment, but also into a kind of intertextual narrative experiment. The nuanced Watchmen turned out to be a proposal for the sophisticated reader, which encouraged a whole generation of comics writers to rethink the idea of ​​heroism itself and to move away from fictional patterns and simple characterology in favor of morally ambiguous characters and extensive contexts. Massive media interest in the hit resulted in Moore practically withdrawing from the life of the comic book fandom. He soon abandoned DC, dissatisfied with the financial conditions. Before his departure, the American publisher managed to publish the famous Batman: The Killing Joke, which next to The Return of the Dark Knight by Frank Miller, redefined the character of Batman.
Moore - together with his wife and partner - founded the publishing house Mad Love, which, however, did not last long on the market, but managed to publish some interesting volumes, such as the underrated and forgotten A Small Killing. His next project, which will be hailed as a milestone of the comic medium, will be created for ten years. But it could not be otherwise, because From Hell is a brick of over half a thousand pages, which is not so much about the theories about the identity of Jack the Ripper, but analyzes the Victorian society standing on the threshold of the new century against the background of historical and cultural events . Around the same time, Moore also wrote the famous Lost Girls, which were his next masterpiece and an attempt at an innovative expression through the comic medium, which he achieved thanks to a pornographic pastiche, obviously applied to a literary pad, conquered with feminism and joyful elation. As he said himself, he wanted to remove from pornography what was boring, ugly and devoid of imagination. He breathed his soul into it.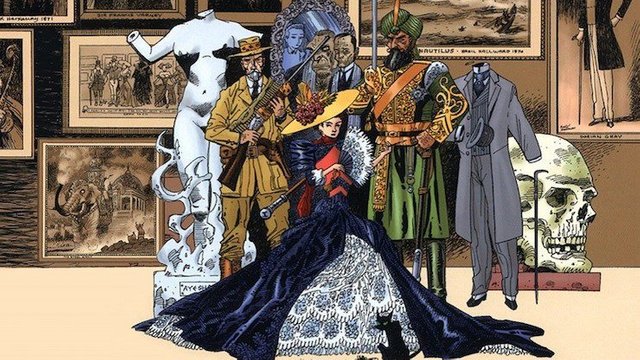 After a break of several years from the superhero comic, Moore returned to the capes for a moment and worked with Rob Liefeld and Jim Lee. But in the late 90s, the latter sold his publishing house to DC. So the British, wanting or not, wrote again for the giant he once denied. However, he could not withdraw from the project, to which he engaged a lot of people, in addition DC promised him full independence. The word, of course, did not keep. Moore, before his paths diverged again, managed to release several significant series, among other things, as he expressed, the perversely English The League of Extraordinary Gentlemen, phenomenally crossing the pulp adventures of Victorian pop culture characters with his characteristic meta fun, especially on later volumes. He also published Tom Strong, a postmodern, superhero series inspired by pre-war heroes like Tarzan or Doc Savage; Top 10, a thing about the city, where everyone without exception is endowed with superhuman powers; or Promethea, about a teenager possessed by a pagan goddess, occult and mystic comics, bringing Moore's way of thinking about magic and belief systems, and thus personal. And this was probably the last such a fertile period of the British author's work, which for a decade avoided the comic industry.
This does not mean that Moore is idle, not at all. He dealt with music and explored his occult interests, wrote prose and screenplays, appeared in Simpsons, published magazines and completed the novel Jerusalem, while sobbing about the end of his career as a comic writer. For now, his last work is Providence finished in 2017 - a series derived from the work of American writer Howard Phillips Lovecraft.
It seems that Moore, despite such a long presence on the market, did not slow down, because Providence was received with similar enthusiasm as his best works. That is why it would be a pity if he kept his word and in fact threw everything in the damn for the sake of walking around Northampton and mangling the whole mess that surrounds us, which, as I sometimes feel, only he can put together.