New Comics to the Collection - A Prize from Cryptocollectibles.com! (@cryplectibles)
I received some awesome prizes from @cryplectibles and wanted to share some photos of them. These were won from a random drawing on Steemit and sponsored by Cryplectibles who is a main anchor of comic book collecting and enthusiasm here.

Part 1 of the contest
The original contest was for a "Bane Conquest" signed by Chuck Dixon that Cryplectibles acquired at MegaCon.
https://steemit.com/comics/@cryplectibles/bane-conquest-1-a-contest-look-inside
"Bane Conquest" #1 Signed by Chuck Dixon
Chuck Dixon has been a favorite as I love the Punisher books so I'm super proud to have this a part of my permanent collection.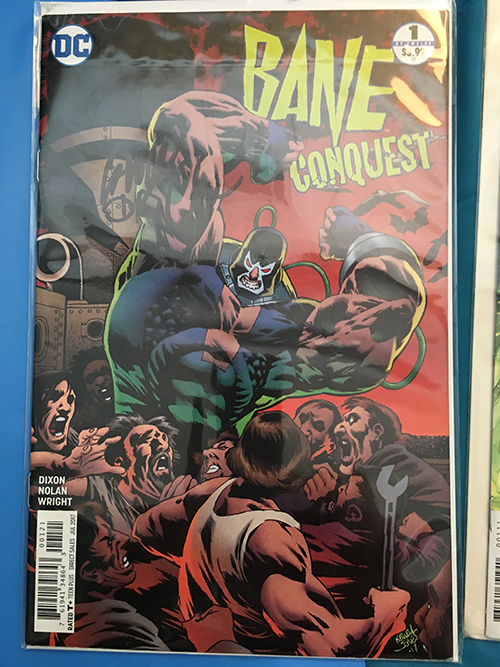 Part 2 of the contest, he added more to the prizes!
This prize pack was amazing. The "Immortal Men" #1 signed by Jim Lee was added!
I just want to show how honest and genuine Cryptlectibles is because not long after he announced this contest an announcement was made that Jim Lee would be the new Chief Creative Officer of DC comics (making this comic even more interesting if that's possible!). He still sent the comic and I appreciate that so much.
There were way more bonus items than I even expected.
I'm just blown away by this prize pack and can't thank him enough.
Here's the link to where he added this sweet comic to the contest, Part 2
https://steemit.com/comics/@cryplectibles/comic-book-artist-jim-lee-heard-of-him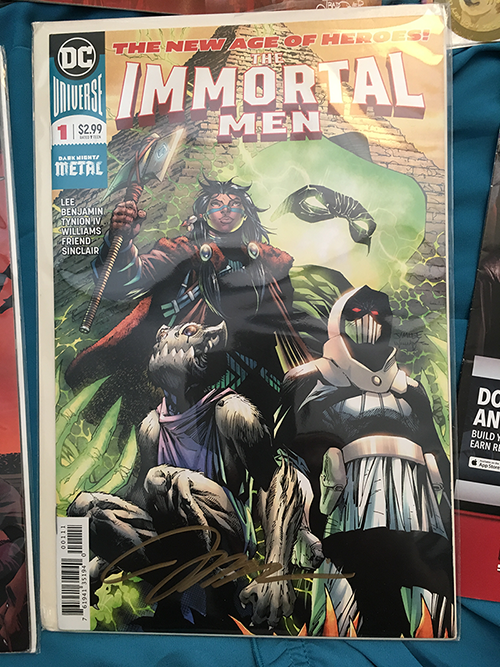 The contest further unfolded
... with further sweetening or the pot with a gorgeous Justice League fold out poster
Part 3
https://steemit.com/contest/@cryplectibles/the-steemit-dc-comics-prize-pack-just-got-bigger-much-much-bigger-see-pic
and here it all is along with some free comics and DOGE stickers WOW! :)
Thank you again @cryplectibles for this awesome prize which I will treasure forever!
Please give him a follow if you love comics. He runs a shop on the blockchain.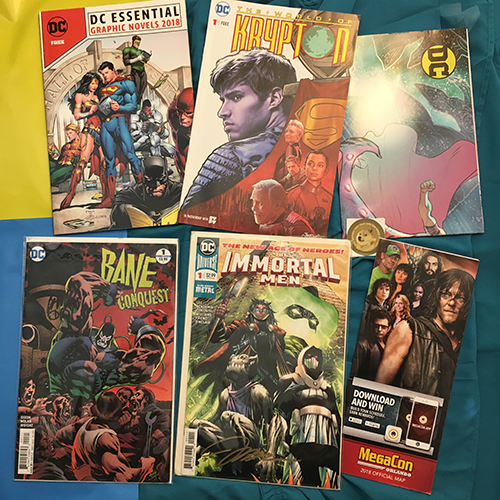 ⬧❖⬧
Find me on Twitter if you want to stay in touch https://twitter.com/antimetica
Thank you so much for reading!