Celebrating Spawn #300 With 17 Covers!!!!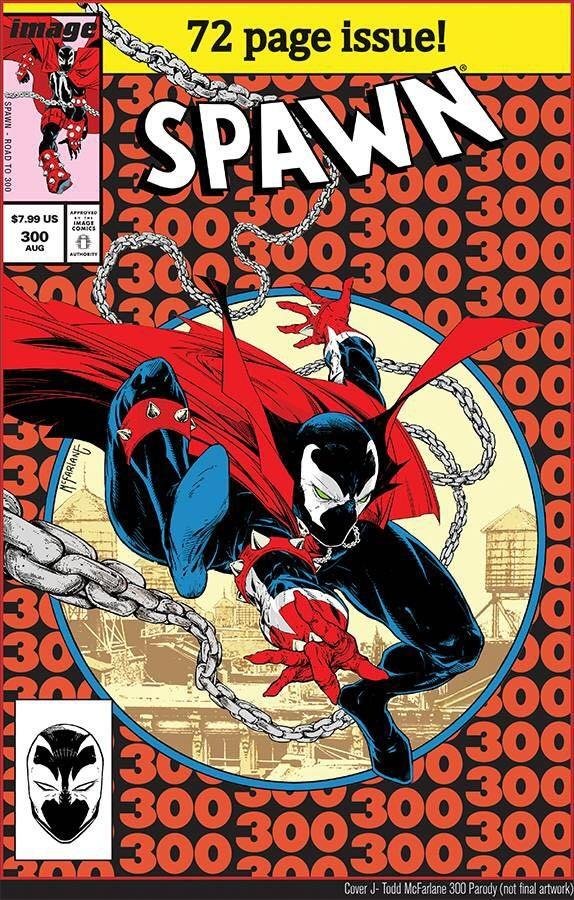 It's a rarity these days for a comic to get up into high numbers. With Marvel & DC constantly stopping and restarting titles to get a new #1 on the shelves, mini series galore, and series just getting cancelled...it seemed like nothing would make it to a milestone number like issue #300 ever again.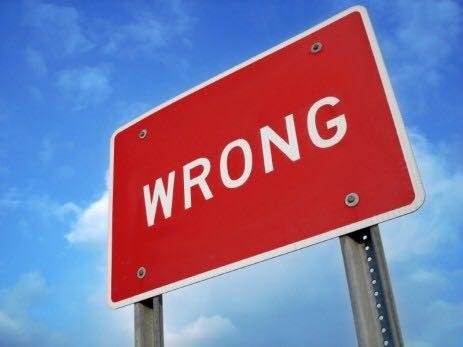 Until now...
The long running independent comic book Spawn by the master Todd McFarlane, is about to do just that. We are a couple of weeks away from issue #300 being released and he's celebrating the occasion by releasing 17 friggin covers!!! 15 of these are regular covers that will retail for $7.99 a pop, with 2 being ratio variants that will cost a bit more...but I'll get to that in a second.
It's crazy to think that it was 27 years ago that Spawn #1 was released. Todd and a smattering of other top tier comic artists and writers at the big 2, combined like the Power Rangers to form a mega powerhouse...Image Comics. Today they are the 3rd largest comic publisher and a major force in the industry.
I still remember the excitement on my stupid face the day I got my copy of Spawn #1. I was just 12 years old and I rode my bike down to the Hobby Shack and snagged my copy from Mike. We all hung out for hours and the excitement in the air from all the regulars was absolutely electric. My favorite artist was doing his own thing. I was saddened that he wouldn't be doing Spidey anymore but was thrilled at this new creation.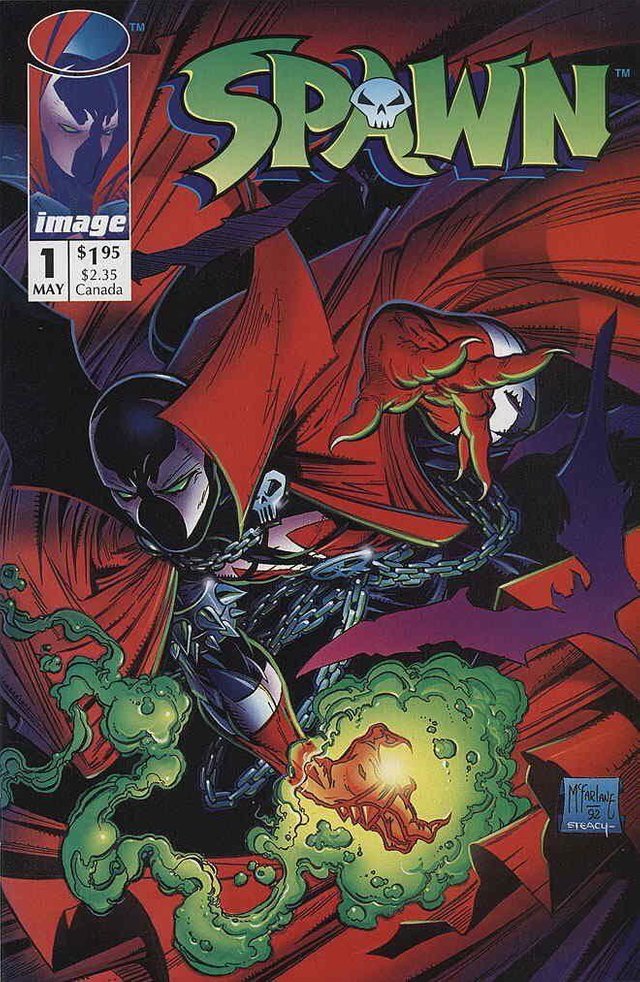 Fast forward 27 years later and Spawn is going strong. It wasn't always the case. There are some lean years for this title but it stuck it out and it's cult following helped keep it in the spotlight enough for it to basically have a renaissance. It's more popular that it's been at any point in the 11 years I've had my shop. We are blowing through copies and customers are adding it to their stacks. It's an exciting time for Spawn again. Congrats Todd...looking forward to seeing where this goes!!!
So let's take a look at the covers that will be hitting shelves in just a couple of weeks...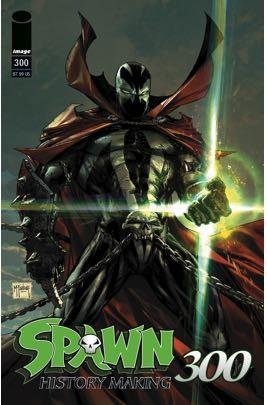 Cover B ~ McFarlane B&W

Cover C ~ Capullo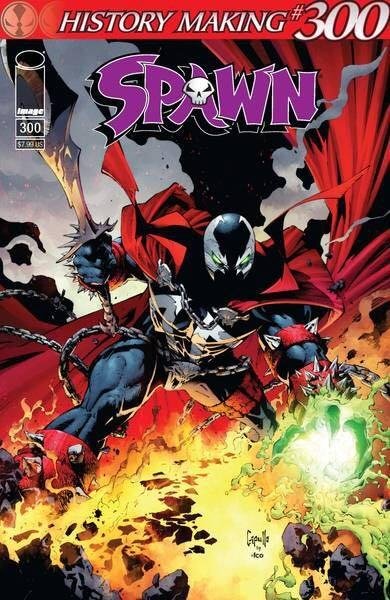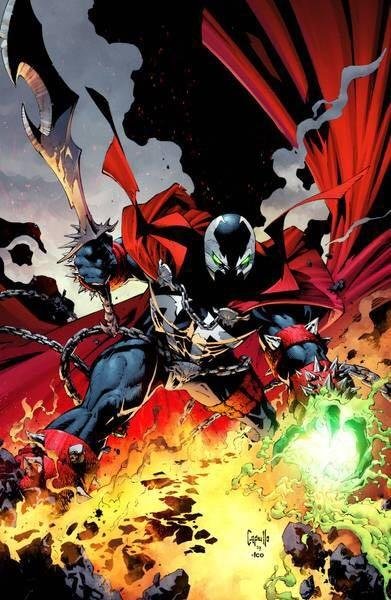 Cover E ~ Capullo & McFarlane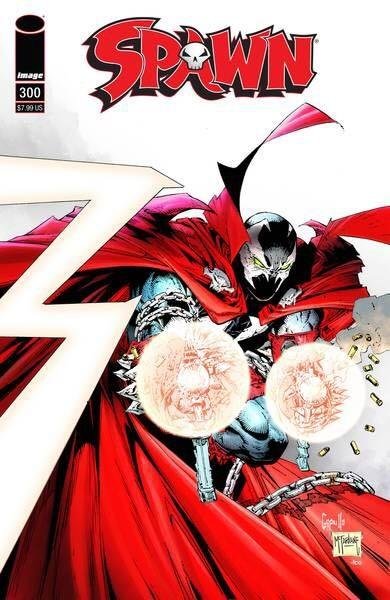 Cover F ~ Capullo & McFarlane B&W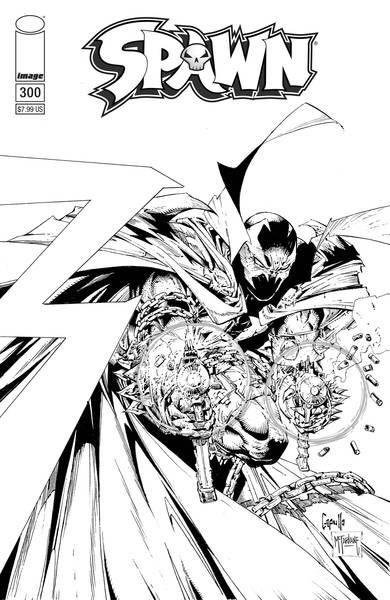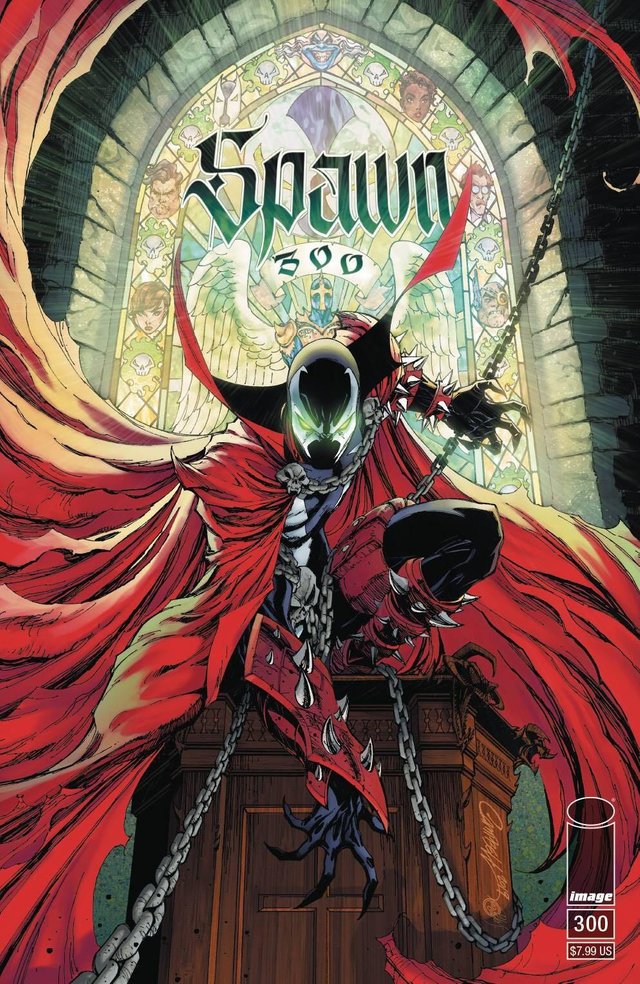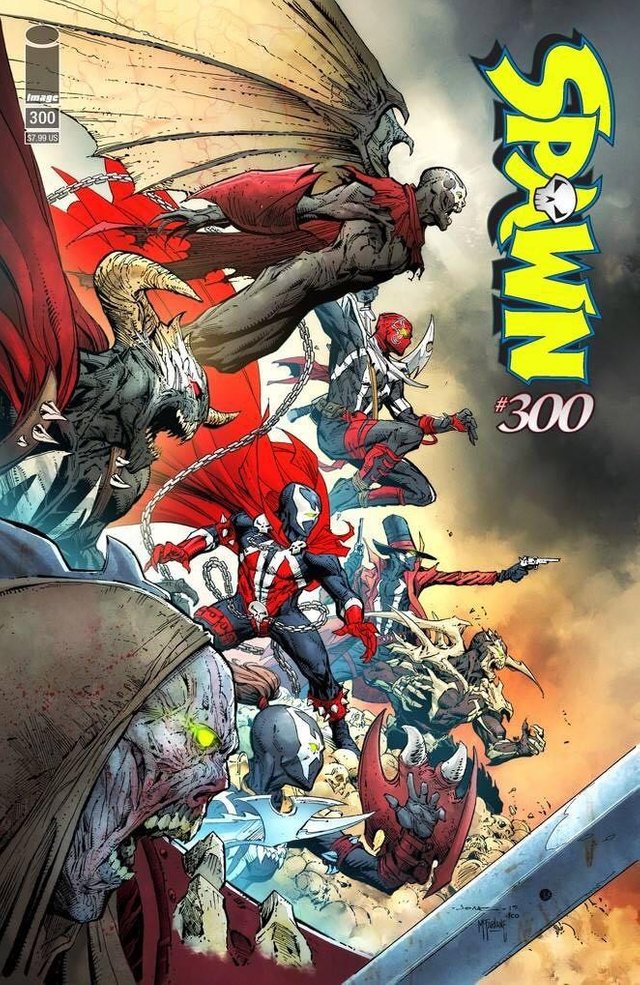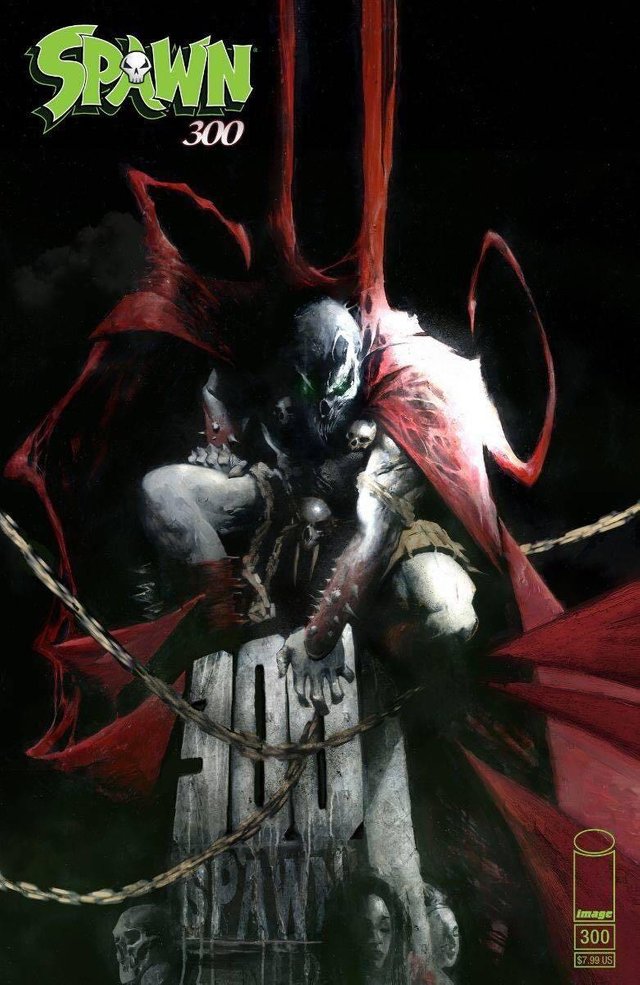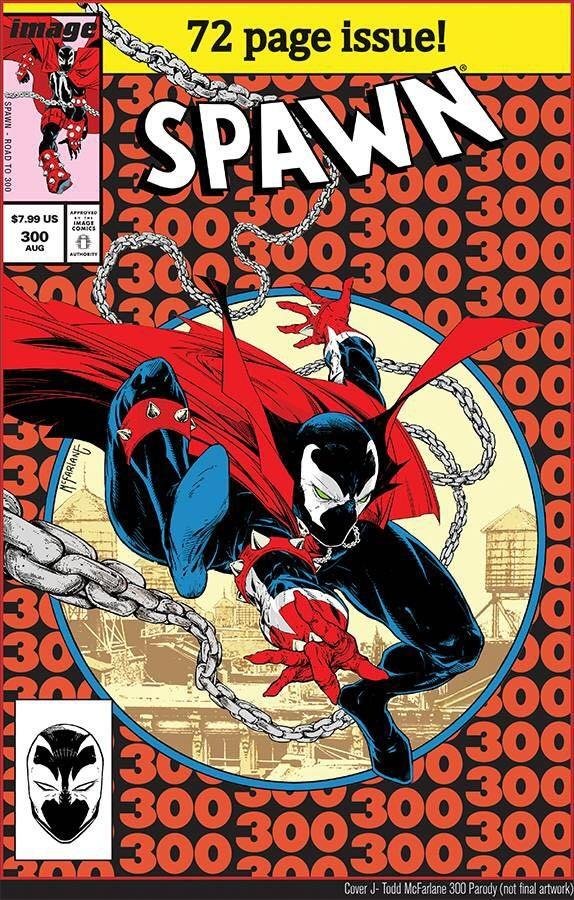 Cover K ~ Capullo & McFarlane Virgin 1:25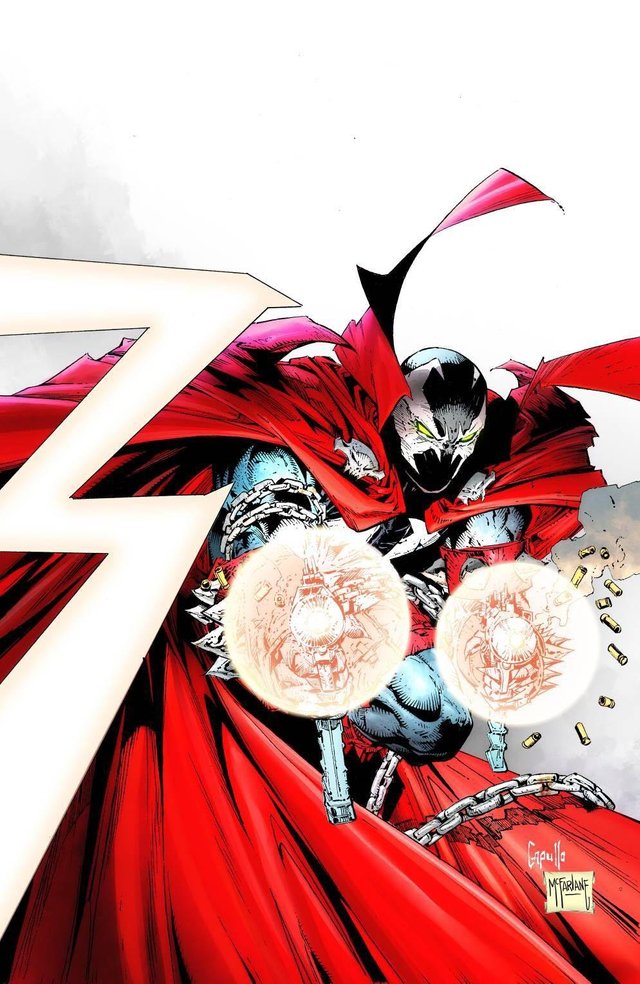 Cover L ~ McFarlane Virgin 1:50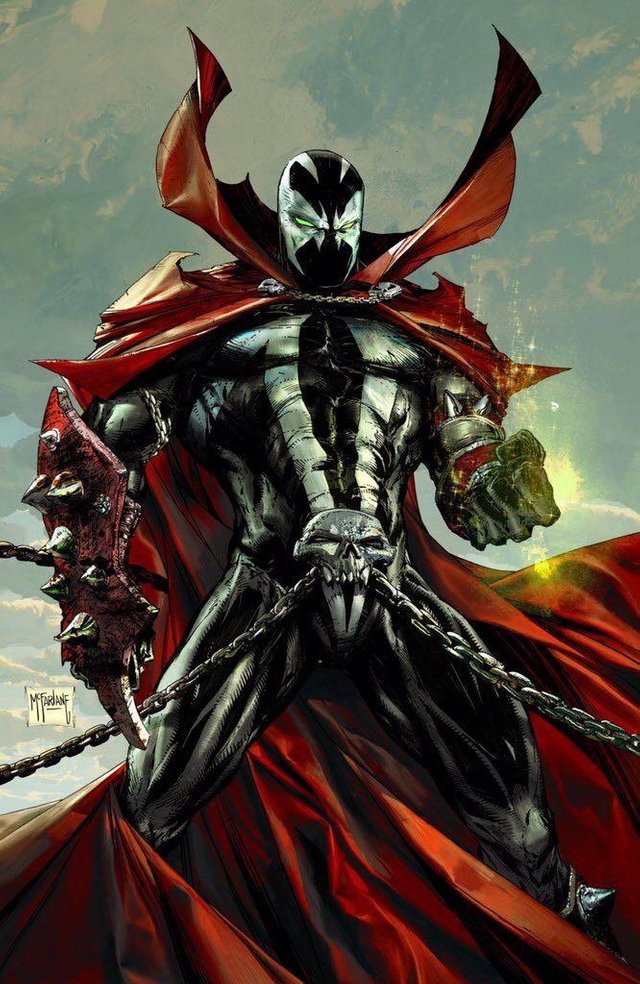 Cover M ~ Campbell Virgin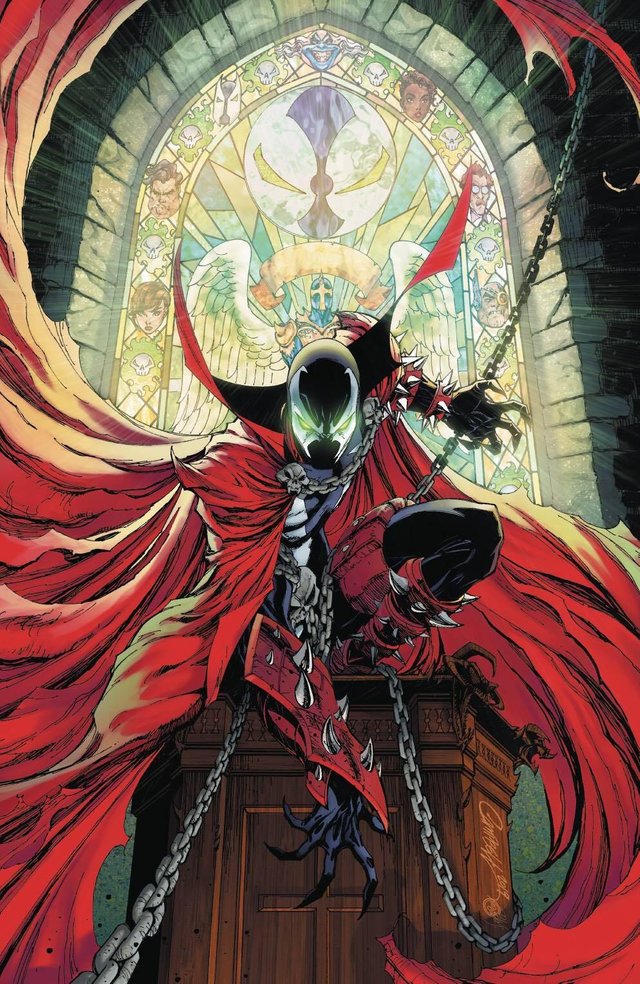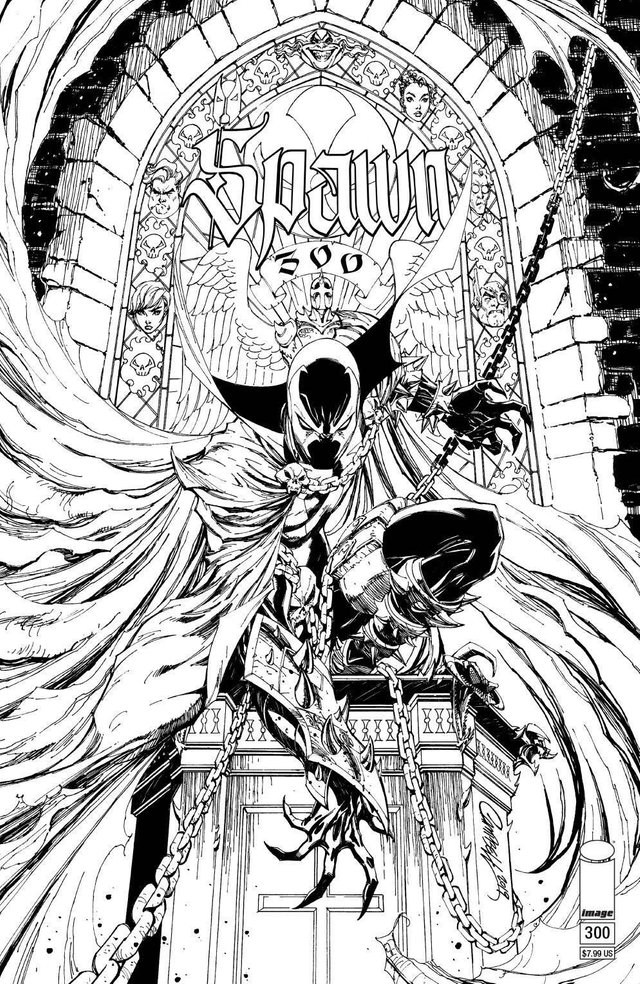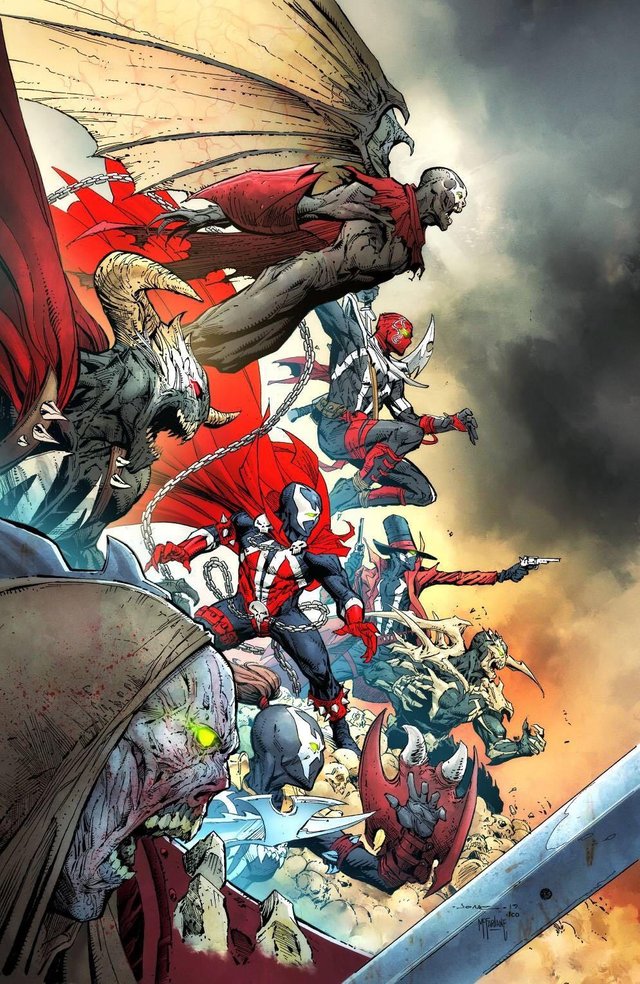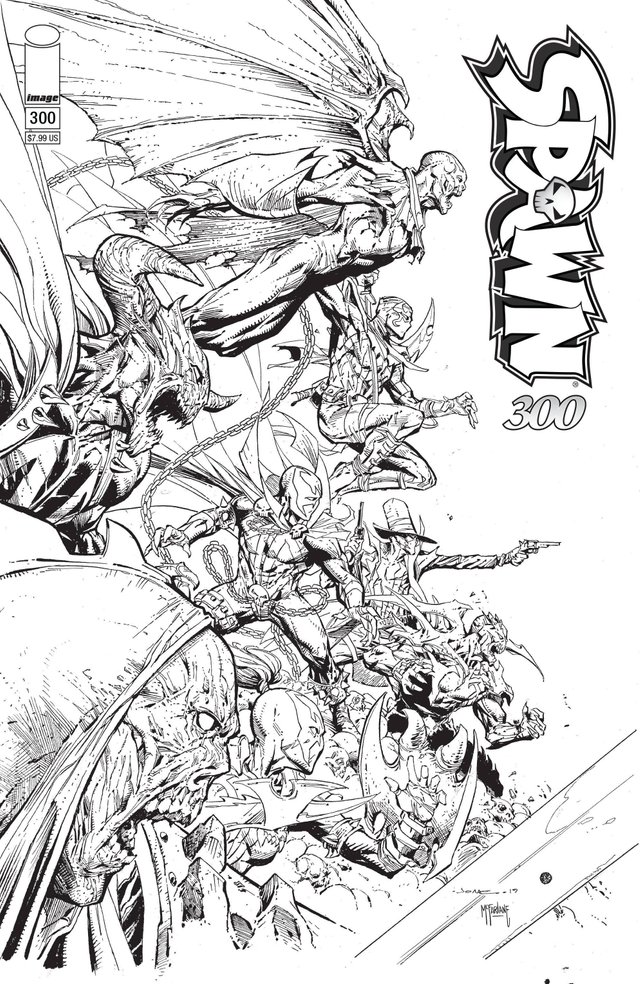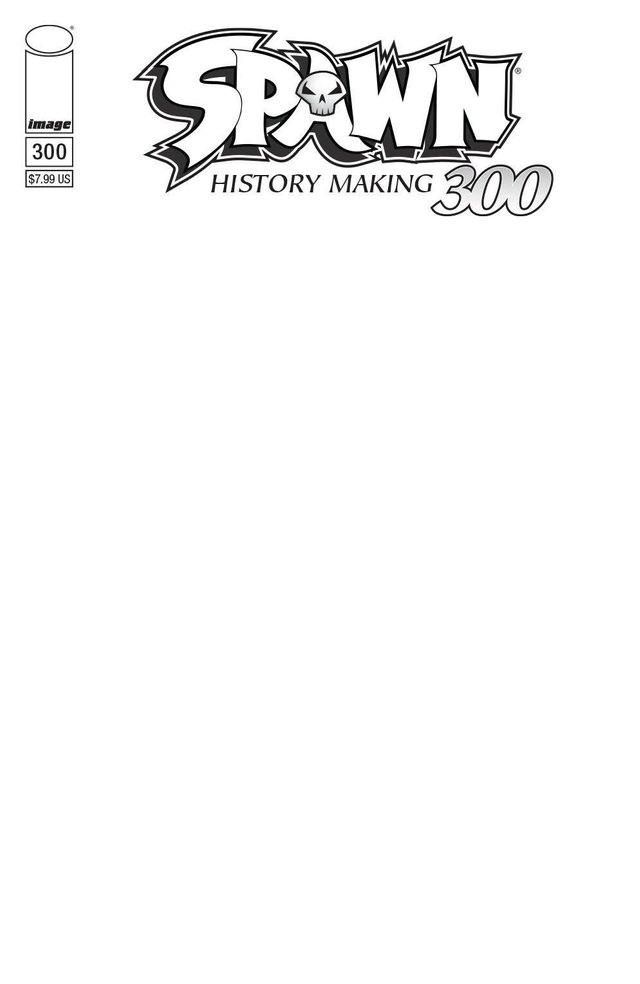 That's it for the covers. Outside of if they decide to do a NYCC Excludive or something like that...this would be it. A couple of things to note. The blank is just that...a blank cover. Usually it's a nice cardstock Cover and these are mainly used to get sketches on by artists. The 1:25 & 1:50 mean that a retailer has to order 25 of the other covers to be able to order 1 of this one. Same goes with the 1:50...order 50 copies of the others and you can order 1 of these. Hear are done as a sales tactic to get retailers to bump their orders. This also means that they will command a pretty penny.
I think these will sell well in shops. Outside of the big numbers we ordered across the board, I had 3 customers order 50 copies so they can obtain the variants. I think we have around 250 copies of these on order. Madness!!!
Spawn #300 will be on sale at comic shops across the land on 9/4/19!!! Go snag your copies then!!!
Congrats on your success with this title Todd!!!
Blewitt