Bucket list item, achieved!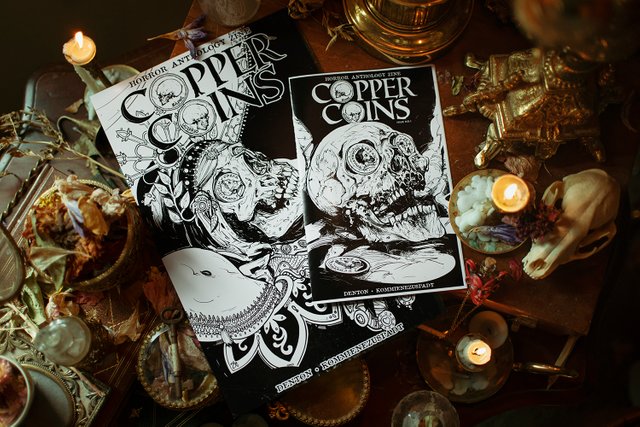 How's it going?! It's a big day here in my personal life. Every year, I come up with these big, seemingly unobtainable goals, then attempt to overcome them. It's a trust building exercise for myself, I think. In 2018, it was releasing a book. 2019, it was going to Australia and New Zealand. This year, it was finishing, funding and shipping a comic book! My friend Charles and I started a horror anthology almost two years ago called @coppercoins. This afternoon, I shipped over 100 packages around the world to our IndieGoGo supporters!

This was a huge milestone for me and @ghostfish. He and I met in 2010. He was a struggling writer, and I was a struggling comic book artist, and to be fair, we both still are. Somewhat less struggling, though, as we were both able to raise upwards of $3,600 for what is essentially a zine. There was countless hours of writing and illustration, character and world development and dialog within these pages. Doing a comic like this is much, much harder than you'd think, and that's from a guy that's wanted to do this his entire life.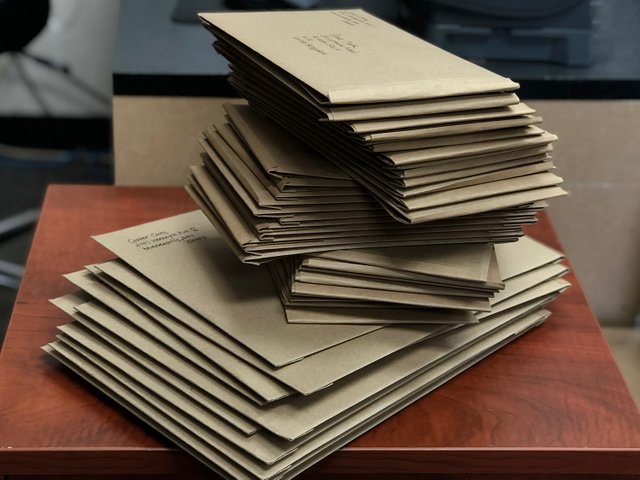 Quite a few in our community supported and backed this comic during the funding drive, and it was so great to write out addresses for @blewitt, @bryan-imhoff, @roadscape and the pillars of the Hive comic enthusiast. Now that the physical copies are en route, @ghostfish and I will be focusing on getting the Kindle version listed on the Kindle Store. We're also working on a novel called Shibboleth, which we included an excerpt from on the last page. That'll be the next step for us, once life gets [kinda] back to normal.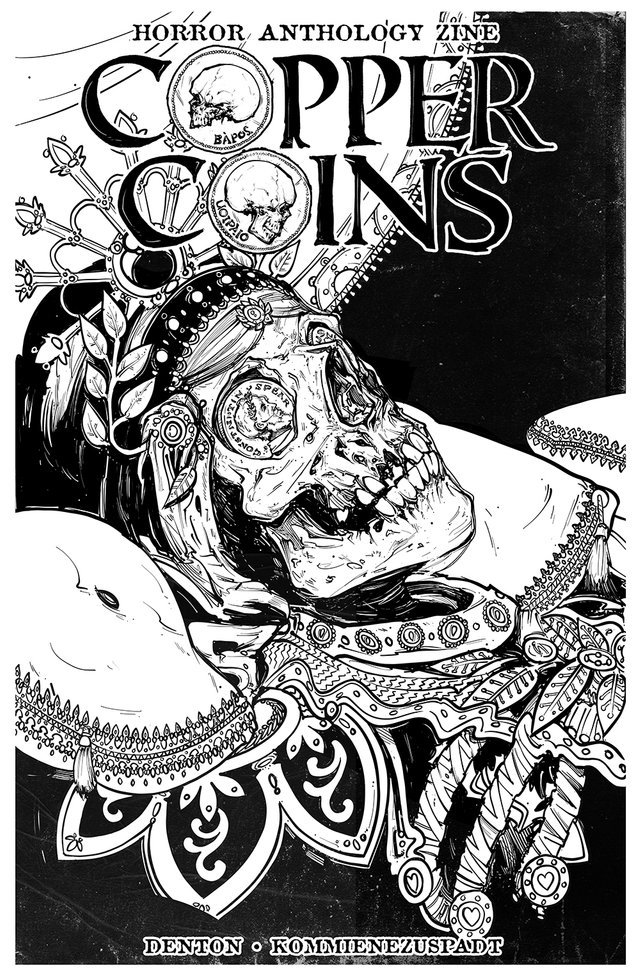 This afternoon, after hand writing addresses till my wrist and finger tips felt broken, I brought the entire bin to UPS and mailed them out. When @ghostfish and I wrote this horror story, we weren't anticipating everyone reading it during a global pandemic, but I hope when it arrives, it gives a momentary escape from the stress of what we're all going through regarding COVID-19. If you'd like to check out Copper Coins: Passchendaele, you can still pick up a copy or digital download at www.coppercoinszine.com