"Death's Majesty" poster for @coppercoins IndieGoGo supporters!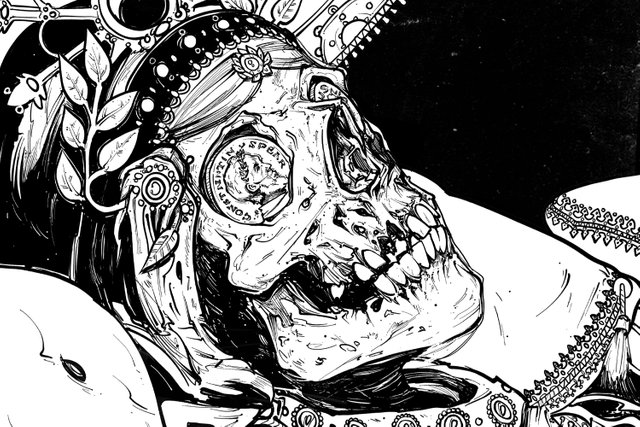 This was one of those days where I had to make a commitment to posting. Certainly not because I didn't want to. I wrote today and it was amazing. I sat and wrote over 2,000 words on my novel, The Spoils, and finished a difficult chapter. Family time after that, and for the rest of the night, I've been scouring the internet to find a way to live stream through Skype or Zoom using my Nikon D750. I only got half way there before it was so late that I had to bail in time to make a post here tonight..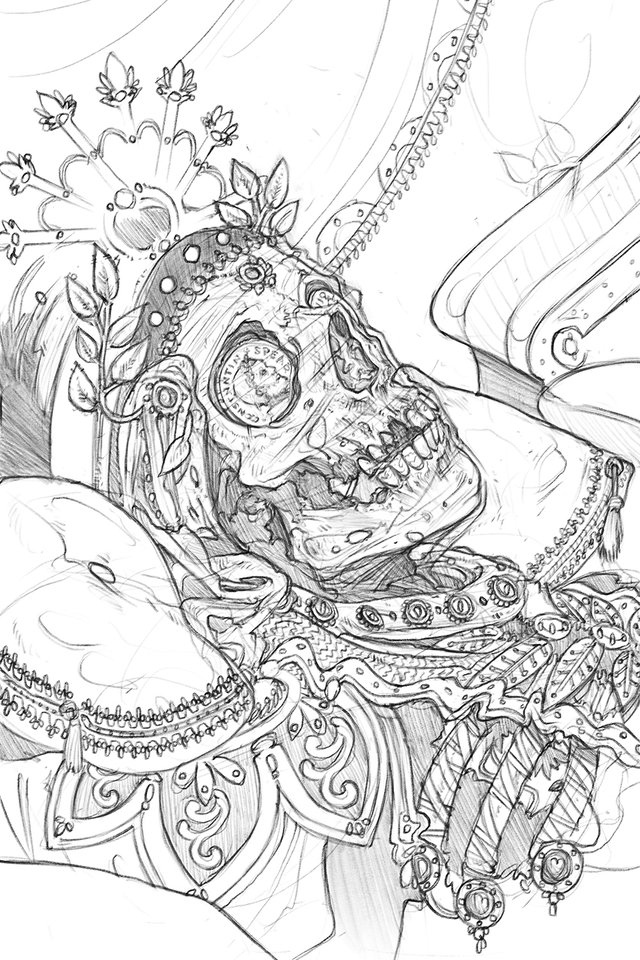 Tonight, I'm sharing some artwork from the @coppercoins project I've been working on for two years now with @ghostfish. It's a horror anthology zine, and it was a labor of love. We persisted once a week or so, and after all that time, ended with a complete issue. @ghostfish and I held a crowdfunding campaign and successful hit our goal last December, reaching over $3,500 in funding. It was a huge milestone for us both. We had several tiers for funding. Digital comics, print comics and a collectable poster.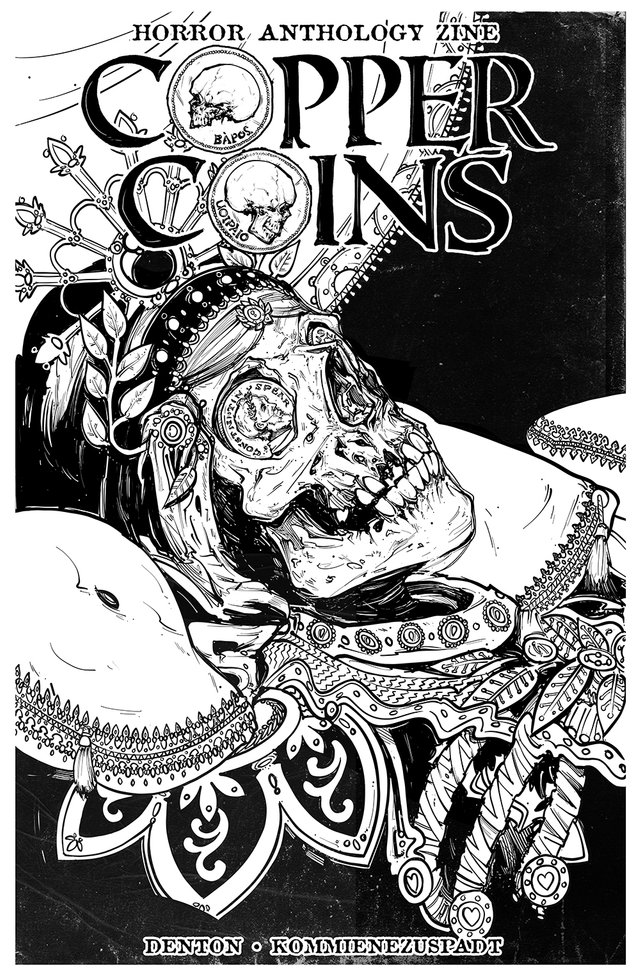 The poster orders were shipped two weeks ago and by now, should have reached everyone that pledged support. There were quite a few orders from Europe, The UK, and Australia. A few supporters from our very own blockchain, which was heartwarming. This royal skeleton what was we decided on for the poster art. I penciled it a few months ago, but the last few weeks, I've been finishing the inking in both Procreate and Adobe Fresco on the iPad Pro. This was a challenging splash page. I love it, though.