Finished artwork for EOS Detroit "Clans" marketing comic!
Still surviving, and I'll say thriving with a cautiously lowercase "t", here in quarantine. I'm pretty much being consumed by art and creative energy from the time I wake up until the time I go to sleep. Even more so than when all of this started. Thank you for all the love here lately. It's continuing to fuel my output and reaffirm that this a worthy use of my time. Today, I've been finishing work on a big, big project. It's comic related and most of you know, that's where my heart truly is. I'm going to ask to temper any tribalism you may have, because I'm very proud of how this turned out.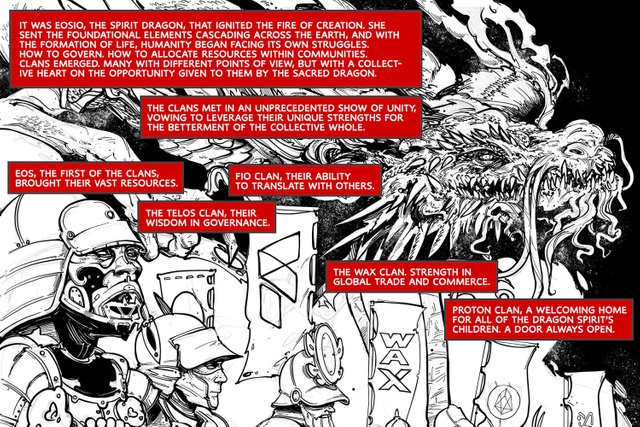 As I've mentioned, I'm leading the art and marketing initiative at @eos.detroit. @robrigo handed me the reigns of @eos.detroit's visual art strategy and I've been running for it since. To his credit, the crazy idea of branding ourselves as the "graphic novel" block producer was a huge leap of faith, but he's had complete trust in me, so I'm trying to deliver that this may work at getting up some attention, and votes.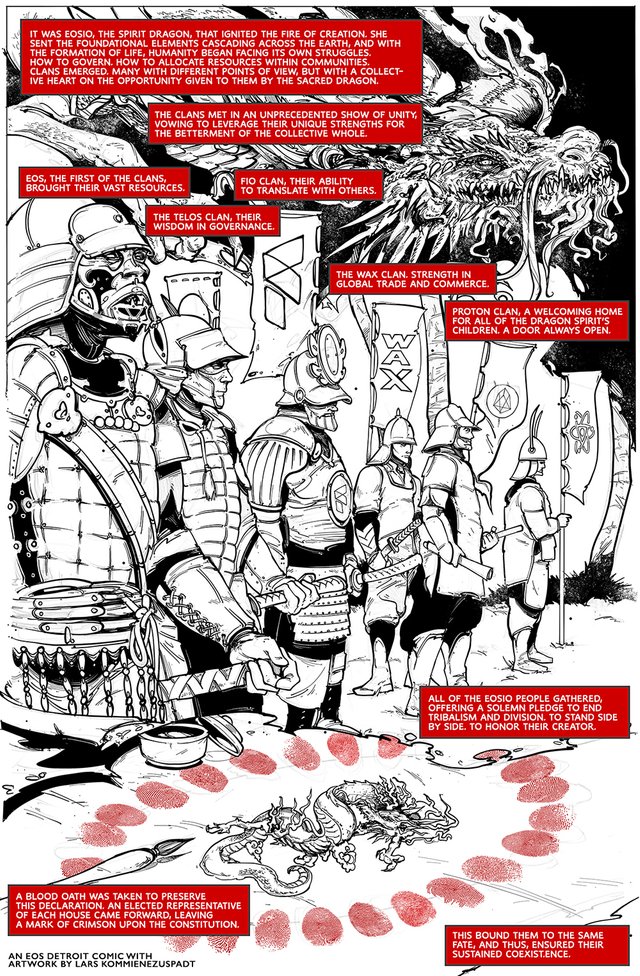 This "clans" idea is something I came up with about two months ago. A lot has happened since then. We have a Q1 Proxy Prospectus release coming up at the end of this month, and this was the most ambitious of several pages of comic book art I've produced since signing on with @eos.detroit. The premise is, EOSIO, the overarching blockchain software, is the creator and giver of life to all these clans; a metaphor for the projects and sister chains running alongside EOS. The rest of the narrative is self explanatory, I think.