Time to Delete Facebook and Move to Steemit
Facebook demise has no end and this is good for them after their lies and hate against steemit and other cryptocurrencies even moving ahead and banning all ads related to crypto´s. It is thus time for all of us to inform our contacts to delete their Facebook account and move over to steemit where they will at least earn something .
According to The Sun
ELON MUSK is wiping his companies SpaceX and Tesla from Facebook.
The billionaire entrepreneur made the move in response to a comment on Twitter calling on him to support the delete Facebook movement.
Twitter users have been using the #deletefacebook hashtag to convince others to bin the platform, amid the company's latest privacy scandal.
After admitting that that he didn't know that Space X had a Facebook page, Musk went and deleted it anyway – along with that of his electric car company Tesla.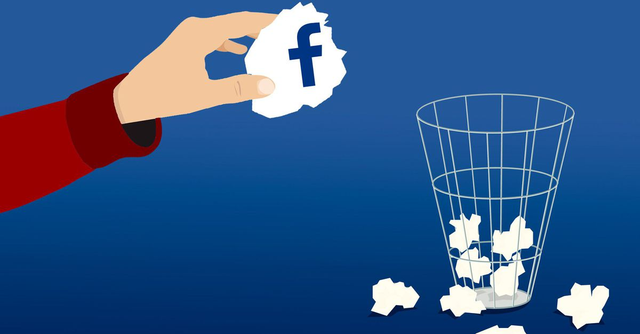 The above campaign against facebook is not new because of Facebook´s management greed ie always wanting all the financial gain alone with their shareholders, using members datas to make more money and censoring people they don't like or disagree with. Moreover, it is time we take advantage of the situation and join the campaign in order to grow our steemit membership-here are some few points:
**#Deletefacebook and #joinSteemit ** : we all can join tweeter campaign and use it for our own advantage by adding this hashtag #deletefacebook and #joinSteemit . This will create more awareness especially for those who have not heard about the ingenuity of steem ecosystem and how people can build their contacts, learn new things, build community and earn steem /SBD blogging what they like on steemit.
Growth means more success for all: The growth of steemit means more success for all of us because it will reflect on steem price especially if some new members buy steem and power up. Moreover, I am optimistic that this year will be a big success for all steemians because of the upcoming SMT, Hard Fork 20 (see my older posts for more details) and the demise of steemit (crypto) chief hater Facebook –hopefully most of their members will see steemit as a better alternative.
I do , however, understand that facebook will always be part of our social media especially those who love sharing their children pictures. However we have to let them know that we can not be used for ever and that there is a better blogging alternative ( Steemit) that at least shares revenue with their members.
Do you agree? Send in your comments . Resteem in order to reach more people and upvote to send in your support.
Click here and read my former post:I am a Steem Fat Cat – Sexy and I know it: Steem Power baby

An Advert for a top new crypto https://elyte.tech
A top Crypto firm is in need of a backend developer, contact me via steemit chat if you are interested or know someone
Join elyte.tech telegram group https://t.me/joinchat/E6tXj0dThqzzjVlWJRuxLw for info on their bounty and thus join the next best thing