Should Our Steemit Wallet Holdings Be Private?
Currently, anyone with your username can, at any time, view how much your wallet is worth, including how much you hold in liquid steem, steem power, and SBD. I saw a post today that recommended our wallets should not be view-able by everyone. The logic behind it was that this information could motivate someone to extort you, kidnap, etc. to force you to transfer them your hard earned Steem/SBD. With the recent increase in Steem prices, this is definitely becoming a more relevant topic. In the past, @Dan had said that they would be adding confidential transactions as well as privatizing account balances (not Steem Power). While I think this is an idea that could help decrease situations like this from happening to people with high valued wallets, I do not think this is the main issue that needs addressed when it comes to our privacy on Steemit.
Would it make that big of a difference?
Right now my account is worth about $250., I am not very worried that someone would take the time to try and find out who I am or my information in order to try and steal whatever money they could. I do however understand that someone sitting on a wallet of hundreds of thousands or millions of dollars worth could be nervous that anyone can see exactly how much their account is worth at any one time. This being said, viewing an account's wallet holdings is not the only way to be able to find out that an account is worth a lot of money. When we see an account for the first time their reputation score is the second thing we see. It does not take much time on steemit to realize that someone with a reputation score of around 70 or higher most likely has a wallet on Steemit or elsewhere worth tens of thousands if not much, much more. Anyone can also see all an account's posts and more importantly how much they were paid out for every post they have ever made. Also they can calculate how much steem power an account has through how much their up vote is worth. Hiding wallets from the public would make it a little harder for someone to know exactly how valuable an account is but someone could still make a pretty good guess without seeing the actual numbers.
Why Is The Wallet Currently Not Private?
The creators of Steemit wanted the platform to be fully decentralized but also fully transparent. With the ability to view any activity from anyone at any time, we are able to, as a community, watch and decide if someone is being fraudulent or is abusing the reward system. In my opinion, with hidden wallets/transactions, it would be much easier to hide this type of activity that is so harmful to the platform.
Possible Solutions
I do think that knowing how much liquid steem and SBD everyone has is not necessary. However, knowing that this information is currently available to everyone, it might be a good idea to either power up or transfer out any unneeded liquid Steem/SBD. Holding more liquid Steem or SBD may motivate someone to plan out some type of criminal activity than if all your Steem is locked up in Steem Power.
To me, the main solution is to be cautious with what we are including in our posts and pictures. Many people include a lot of information about themselves in their introduction posts. Once this information is on the internet/blockchain, it is very hard to completely remove it. Similarly if someone is posts about where they are traveling to and post many pictures of themselves in these locations, it could open up this opportunity for a crime to occur. If we are all smart about the information we are posting, it should not matter if someone is able to see how much our wallets are worth as they will not be able to identify exactly who we are or where we are.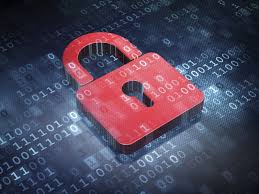 What are your guys thoughts, does it make you nervous that anyone can see how valuable your wallet is at all times? Do you agree/disagree?