How does one join SaysThankYou? + 6 New Member Thank you Post!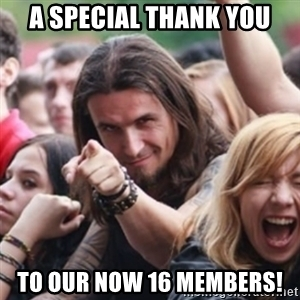 ---
Please, welcome our latest 6 members! I'm going to commerate this moment with a quick verse.
Never gonna give you up, never gonna let you down.
Upvotes, upvotes going ALL AROUND!
No, I'm not trying to rick-roll you but if you're feeling adventurous, click this link
@tonytoast
@justtryme90
@carine1988
@mari-lynn
@shivani-life
@yougotresteemed
To be added, drop a full upvote on any of our active posts.
As always, thank you!