The SHADE Report -- May 30th -- FREE SHADE in June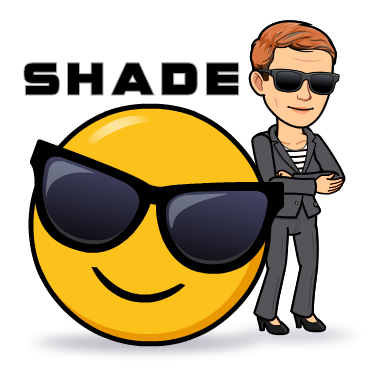 Welcome to the 2nd SHADE Report. I'm releasing these once a month.
The SHADE token is available via Steem Engine. It's meant to be a fun token distributed for sharing and promoting posts on the platform.
Special Announcement for June
On those hot days of summer, it's often nice to find some shade to chill out in. Let's have some fun with SHADE this summer.
This morning I took a snapshot of the list of SHADE holders and their holdings. I will take another on June 30th.
Why did I do that? During the month of June, every SHADE you acquire will be matched when I take the snapshot at the end. So, if you grow your SHADE holdings by 1000 SHADE in June, I will drop you 1000 on July 1st.
Obtaining SHADE
Information about how to earn the token can be found here
While the most direct way to earn SHADE is by participating at Pimp Your Post Thursday in The Rambleon Thursdays, there are other ways.
Community is About Sharing
I'm all about community and the power of community to empower those who participate in it. By caring and sharing within a community everyone can have opportunity to grow.
In that spirit, as I explore posts on the platform, I'll be leaving SHADE for those who work to help others get an opportunity to be seen and to grow.
I've also been leaving some SHADE on new Steemians who I find have continued to post after their initial introduction post. The Intro posts get so much attention, automated and real, it becomes disheartening when the newbie posts next and there is no response.
You Can Share Too
When you have obtained 100 SHADE, you can also share it around to reward good community and newbies posting. All you have to do is type:
!SHADE xx where the XX is a number up to 5 and the token(s) will be dispatched.
Trading SHADE
SHADE can also be traded on the market at the steem-engine site
Circulation Report
The current value of SHADE is $ .009 — seems like a good time to be buying.
Of the 100,000 tokens available, there is 7,558.75 tokens in circulation with 118 holders. I have excluded any holdings I have.
The top 10 token holders are:
@dreemsteem 2,775
@thekittygirl 197
@snook 190
@sgt-dan 138
@freedompoint 131
@ecoinstant 130
@isaria 130
@bluefinstudios 120
@artemisnorth 118
@enginewitty 107
Will you be in the top 10 at the end of June?
So, let's have some fun tossing some SHADE around.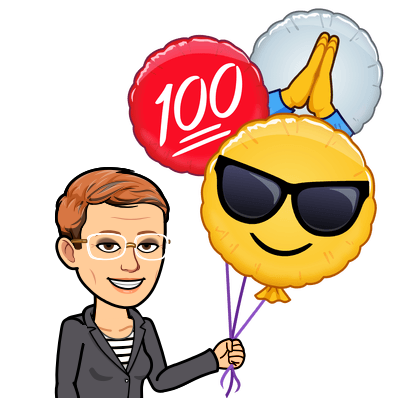 Want to keep up on what is happening in The Ramble? Sign up here
Never miss another show in the Ramble. You'll get a note on Sundays for what the upcoming week's schedule is and then notes an hour before each show starts.
Next Witness Chat: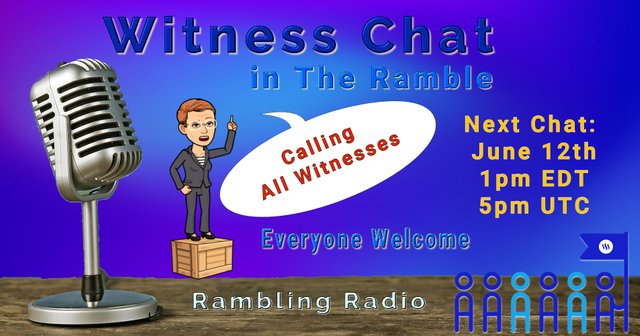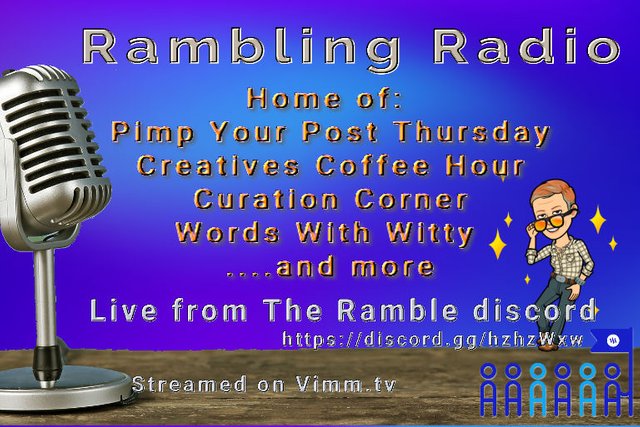 Until Next Time — Just Steem on










If you like this, please follow me and upvote the post.

If you'd like to follow what I've been up to with my writing and activities, join my newsletter list here