As In Real Life So On The 'Social Blockchain': It's All About Building Your Network | Have You Found Your Tribe On Steem?
We have technology, finally, that for the first time in human history allows people to really maintain rich connections with much larger numbers of people. It used to be, your connected group was really your immediate community, your neighborhood, your village, your tribe. The more we connect people, the more people know one another, the better the world will be. - Pierre Omidyar (Founder eBay)
Do you know how I describe the difference between social engagement on Facebook vs. on Steemit, if being asked?
On Facebook you mainly connect with people you already know, while Steem is a true network incubator.
That, to me, is one of the biggest assets of Steem.
During the past two years I have considerably expanded my network.
I can now meet surfers from everywhere without needing to travel the world, for instance. They show me their home spots, let me participate in their adventures and share their experiences with me.
On the other hand, I have found an audience for my own surf experiences and can share my stories with a large internet community.
Last but not least, thanks to the tokenized environment, I am even able to reward my closest companions for their inspiration and, like that, help them to grow their own network.
It's a clear win-win for all participants.
Have you already found your tribe on Steem?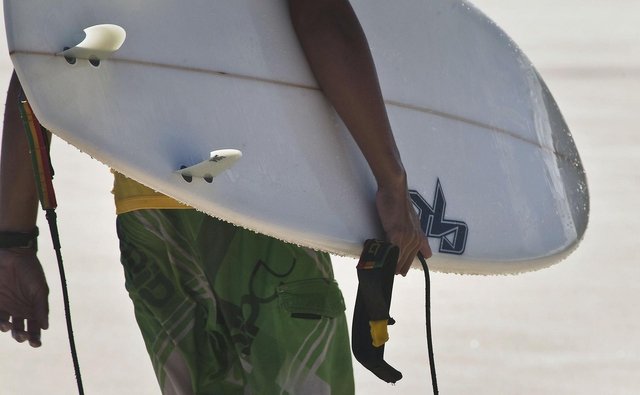 Build your world
That was one of the very best recommendations I've ever received from a steemian.
I guess many new users struggle, since they don't know that connecting with other users in this network is actually no different from getting in touch with their neighbors or colleagues in real life.
You go observing the market, reach out to those that call your attention in a positive way, start out your first direct conversation and then decide whether you wanna repeat and go further or not.
After two years I can wholeheartedly say that I have found real friends on Steem who I am in contact with almost every day. And you need to know that I am generally very careful using the word friend.
Much of is gut instinct, and there is actually no magic in it.
Hook up with those you like, everything else is secondary.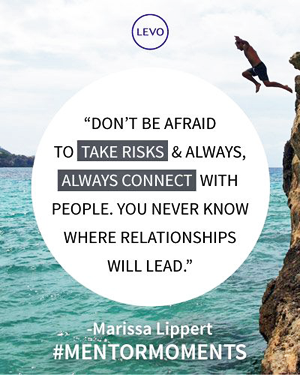 Join the surf community on Steem 🤙
A couple of like-minded surfers on Steem are building up their own community project now.
If you feel that surfing, outdoors and other related topics are totally your thing, then let me know and I'll send you an invitation link.
Hang around like-minded people. Positive, good energy, you attract what you are. - feelthehugs.com
Also, remember that social interaction will become more and more important in the Steem ecosystem. The introduction of the concept of User Authority is just the beginning.
My UA score is currently at 6.533 (rank 144) - where is yours? You can go check it here via Steemconnect and learn more about UA following @steem-ua.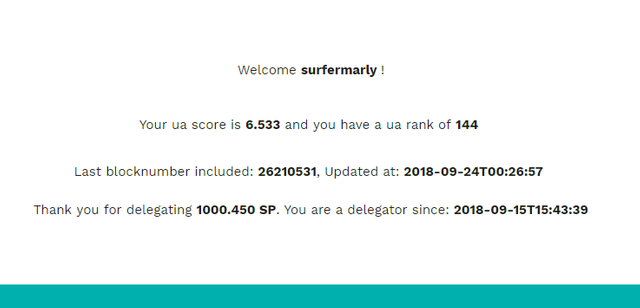 Happy Monday, steemians!
Much love,
Marly -
Steem Ambassador
.
.
.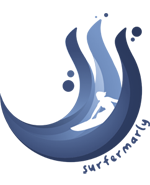 This blog was created in July 2016, aiming to provide thought-provoking content for open-minded people who go on adventure, step out of comfort zones and embrace the new.
Thanks for being part of the journey!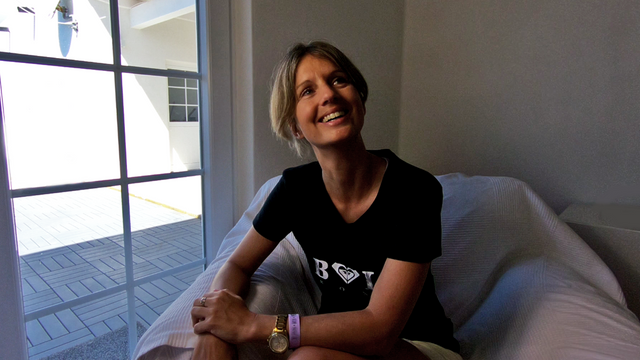 PS: All my blog posts are created and submitted via eSteem Surfer 1.1.12 - my favorite Steem desktop client that was developed by @good-karma's @esteemapp team. Check out their account for more information.
Original content. Quote found on pinterest.com, cover image kindly provided by pixabay.com.