DigitalFlyer – A Transparent and Stable Trading Platform for Digital Currency and Business Services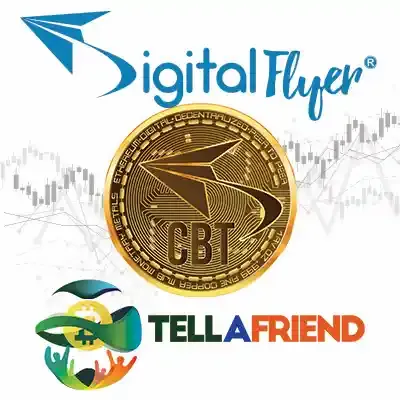 Cryptocurrency adoption is already public, as we have seen many institutional buyers queuing up to buy Bitcoin (BTC) and other digital assets with unique fundamentals.
Now, there are only a few platforms that combine both digital asset trading and physical product sales.
That is why I am pleased when I came across DigitalFlyer, a platform that promises to offer you a stable trading platform where you can trade both physical goods and cryptocurrencies.
BACKGROUND OF THE PLATFORM
DigitalFlyer is a platform that offers business marketing services to business owners in South Africa. With the launch of its cryptocurrency, the Community Business Token (CBT), we should expect more locations in the world to start using the DigitalFlyer business platform.
ONE PLATFORM, MULTIPLE PERK
DigitalFlyer is not your regular business platform that just focuses on connecting buyers to customers. The platform is also providing you with several digital marketing services.
Thus, when you sign up as a business owner, you are entitled to start enjoying all the perks of digital marketing that the platform has to offer.
These services cut across financial administration, a web presence, human resources management, business coaching, and many other services and tools you will need to be a successful digital marketer.
BENEFITS OF SIGNING UP FOR A PREMIUM DIGITALFLYER ACCOUNT
Are you a business owner that is interested in tapping into the opportunities presented by digital marketing?
There are unlimited opportunities in the digital space, and you need a platform like DigitalFlyer to harness those opportunities to maximize your business.
I present to you some of the benefits you will get from using DigitalFlyer to scale your business over the Internet.
1- Accounting Module
The Accounting Module is there to help you keep track of the finances of your business.
The tools provided by DigitalFlyer for this include the basic accounting features, as well as tailored financial solutions for your business.
Some of the features of the Accounting Module are:
Bank reconciliation
Invoice/slip management
Reporting
Value Added Tax (VAT) Management
Purchase orders and
Quotation
2- Multiple Payment Options
DigitalFlyer also presents you with several payment methods so you wouldn't have to wait for many days before your payments can be facilitated.
Aside from the native cryptocurrency of the platform (Community Business Token), you can use one or more of the following payment methods offered by DigitalFlyer:
CHIPS Money Manager
Sage Pay and
CoinPayments
DIGITALFLYER FOR BUYERS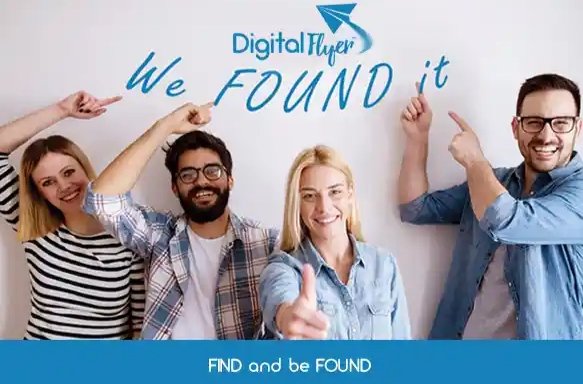 The solutions offered by DigitalFlyer are not for business owners alone. Customers or public users of the platform will also benefit in the following ways:
Personalized Shopping List
Do you have some products you would like to buy? DigitalFlyer makes it possible for you via the Personalized Shopping List that allows you to fill out the products you will like to shop for.
It also allows you to share the list across multiple devices so you can take your list with you.
Personalized Communications
DigitalFlyer also allows you to personalize the notifications you receive. For example, you can select your personalized communication preferences, such as location notification and discounts.
CONCLUSION
DigitalFlyer everything about digital marketing so that business owners and their customers can sell and buy products and services at the touch of a few buttons.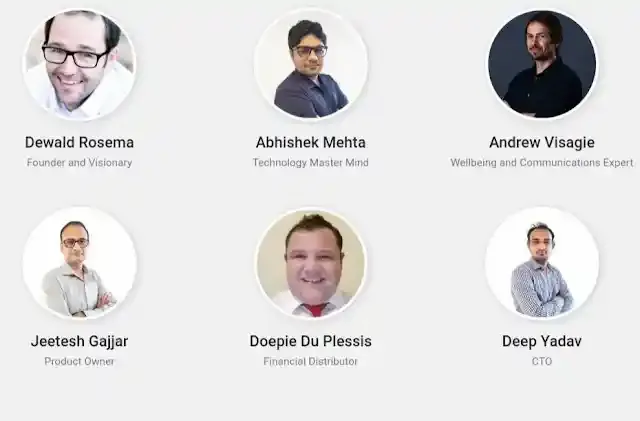 USEFUL LINKS:
Website: https://www.communitybusinesstoken.com/#homeToken
Telegram Group: https://t.me/cbtico
Twitter: https://twitter.com/business_token
Whitepaper: https://www.communitybusinesstoken.com/files/Community%20Business%20ICO%20V3.0.pdf
Facebook Page: https://www.facebook.com/communitybusinesscoin/
Instagram: https://www.instagram.com/digitalflyersa/
AUTHORS DETAILS
Bitcointalk Username: Gopalwu
Bitcointalk Profile Link: https://bitcointalk.org/index.php?action=profile;u=2759913;sa=summary