U.S. Senator Files Disclosure Statement; She Is Rich
Former Bakkt CEO and, now, United States Senator Loeffler is a very wealthy woman.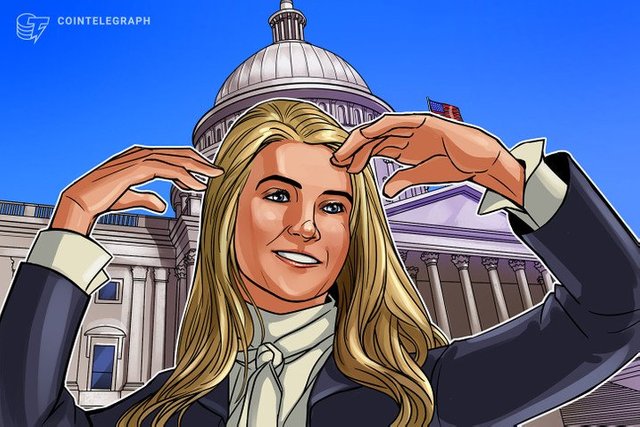 Her time in Congress has been mired with the fact she didn't file the disclosure statement, although she had filed an extension, and she was subject to an insider trading scandal.
According to the SEC filing by ICE, Loeffler was given $3.5 million in compensation for her services with Bakkt. Of the total, $950,000 was in cash with the rest coming in the form of equity.
In addition to income of $3.5 million from employment at Bakkt, the new filings display an impressive portfolio of what is likely to be hundreds of millions of dollars in investments.
https://cointelegraph.com/news/us-senator-loeffler-reports-2019-income-of-35m-from-role-as-ceo-of-bakkt
Loeffler found herself in hot water after reports surfaced that she unloaded a large portion of her holding in January. This was after a closed door meeting about the Coronavirus pandemic. The market topped a month later and then proceeded to nosedive in March as the global economy was shut down.
She is only one of 5 people in Congress with a net worth of over $100 million. Since she was appointed to her seat, she must stand for election this fall. Polls have her trailing another Republican candidate in the primary.
The cryptocurrency industry needs someone to represent it in Congress. Unfortunately, Loeffler is showing herself to be nothing more than the usual Wall Street elite. Her husband is the CEO of ICE.
Unless something turns around for her, it appears her time in Washington is going to be rather limited. At least she has some money to fall back on when she loses her job.