Walk the bridge over the river.
Hello everyone.
Because there is no way to cross the river using a motorbike, then finally the crossing must be done by walking on foot through a bridge.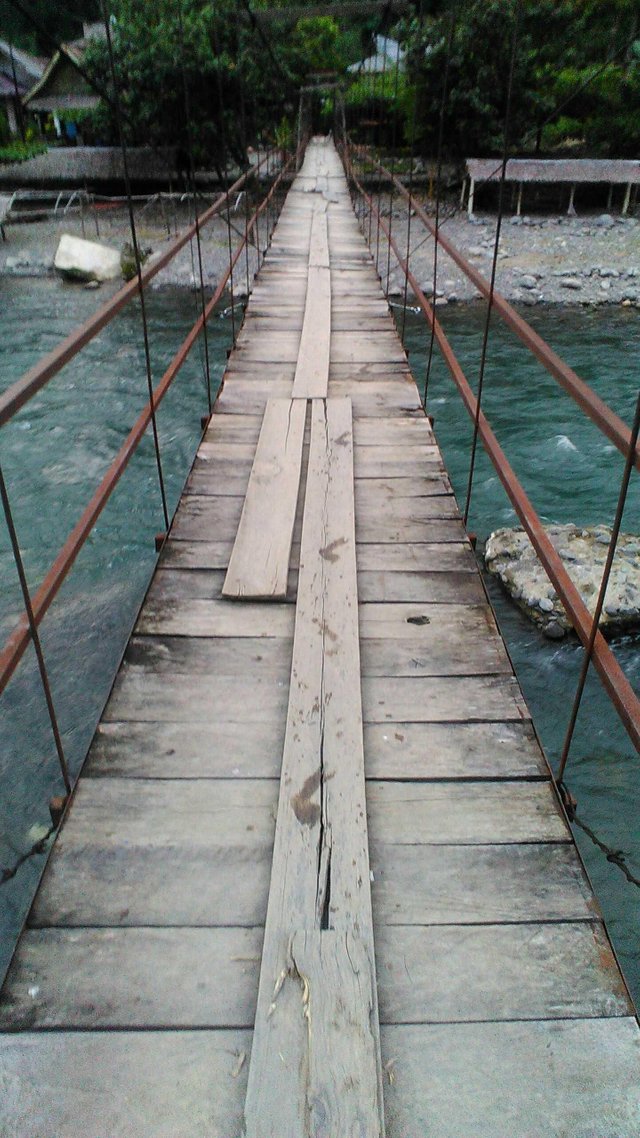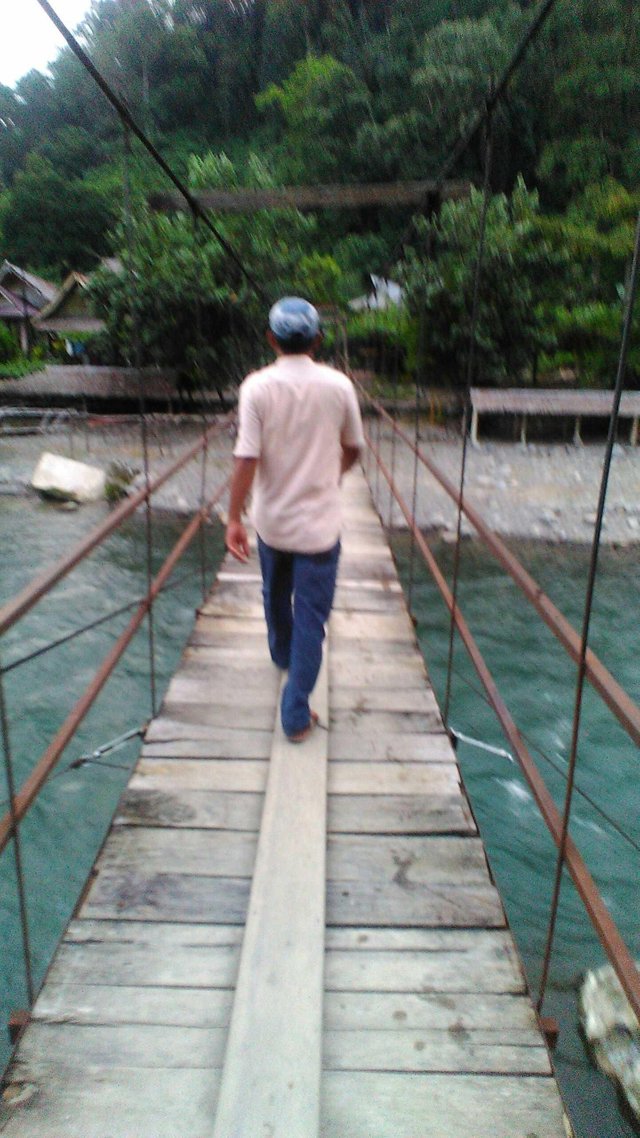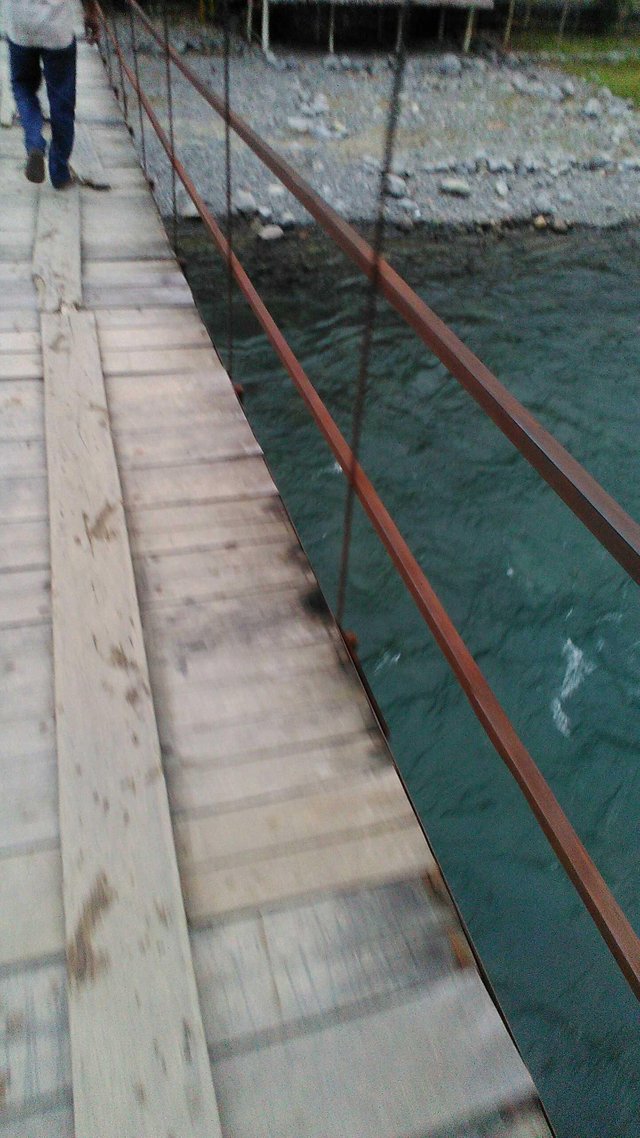 The bridge that connects to the other side of the river is made using floor boards arranged on a steel frame.
From each end of the bridge is supported by a large rope that is very strong, so we do not need to be afraid to cross it even though it is passed by several people.
Thank you.