Divide and Conquer Series : Introduction
One of the main tool through which a minuscule elite can keep billions of humans in check is the divide and conquer method.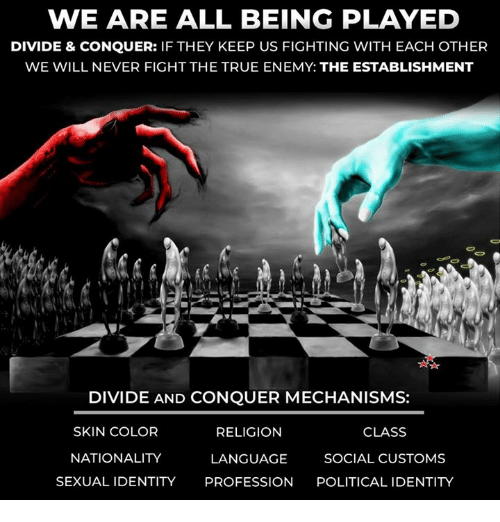 After the banker bailouts from 2008, I was under the impression that a growing part of the population weather ''left'' or ''right'' were equally pissed of in alot of western countries at how ostensibly corrupt the system was.
Alot of bridges were starting to be built, people were starting to learn about about our monetary system, which wherever you're coming from politically is hard to defend as a concept.
This wave culminated in movements like the Ron Paul presidential campaign in the US, which peaked in 2012 and was rallying people from all over the political spectrum behind the idea of freedom.
Many left-wing people were ready to compromise on the entitlements for an honest anti-war and pro civil liberties candidate.
Many right-wing people were ready to compromise on legislating morality or prohibiting drugs for a true small government conservative.
Of course, our would be rulers gave Ron Paul as little coverage as they could, as well as doing some others of their usual shenanigans :
At the 2012 republican national convention, Ron Paul finished second by winning 7 states.
Under the rules, any candidate that won over 5 states would be eligeable for the final vote by the delegates, who are unbound.
Each candidates that wins over 5 states was to be given a hour speech in front of the entire world's media, before the vosts were to be casted.
Of course this was not to be allowed, the republican leadership changed the rules on the spot, raising the number of states that were needed from 5 states to 8 states, leaving only Mitt Romney.
Arround that period I have witnessed similar movements spring up in France and in Germany, which I will get into more details on in later posts.
There was also a universal backlash to the offensive wars that our countries were being dragged into.
This was shown very well during the atempt to get the american people's aproval to march into Syria in 2013, which ended in a dramatic failiure for the warmongers.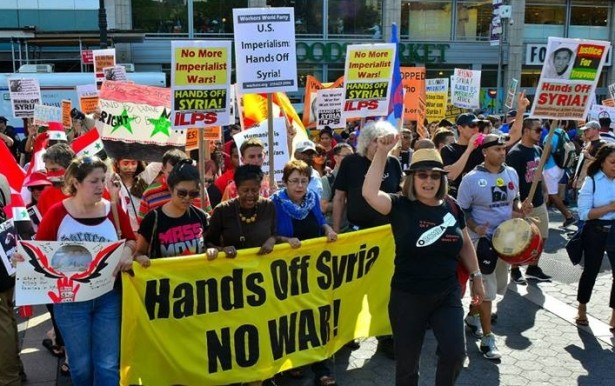 https://www.washingtonpost.com/news/the-fix/wp/2017/04/07/military-strikes-in-syria-were-very-unpopular-four-years-ago-but-trumps-could-be-different/?noredirect=on&utm_term=.98d3d2da55f8
The reaction of the ruling class to this backlash was strong.
Every form of divide and conquer was ramped up dramaticly.
Arround 2014 the algorithms of the social media platforms were skewed (even more than they already were) in a perverse way that promotes mostly polarizing content. A search result in 2012 on youtube would give you an entire different result than one made today.
The mainstream media would also focus even more than usual on divisive issues.
Freedom movements were taken over by operatives with the mission to cause division, or to ridicule those movements to the public, I will be given several examples in this series.
The next installments will expand upon the following divisions that are being played upon among others :
=> The new left and the new right divide
=> Immigrant vs National
=> Man vs Woman
=> Old vs Young
=> Rich vs Poor
=> Entrepreneur vs Worker
=> Religion Wars
=> Skin Color
I believe that it is absolutely key that we understand how these concepts are being used if we want a to have a free country or maybe even a free world some day.
I have a somewhat unique perspective on these issues as I have spent alot of time with people from each side of these divisions, which allows me to be more objective than most.
Being just a human however, imperfect and subject to error, I conclude this introduction with one of my favorite quotes :
''Listen to everyone, read everything, believe absolutely nothing unless you can prove it in your own research''
R.I.P. William Cooper
Thank you for your attention and stay tuned for the next episodes of this series.
Any feedback is also much apreciated !
I wish you all a great day.