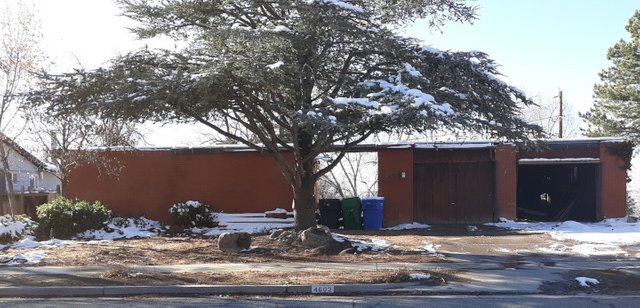 This is another radical remodel taking place in The Cove. In this construction style, the builder strip the house down to a few walls and the foundation then rebuild.
I wonder if they are doing this for legal reasons: Keeping the foundations means that the construction can be classified as a remodel, or if the people doing this construction actually like the midcentury-modern style of the neighborhood.
The second picture shows a debris pile. The pile has some really nice bricks and adorable rocks. I wonder if they plan on reusing this material?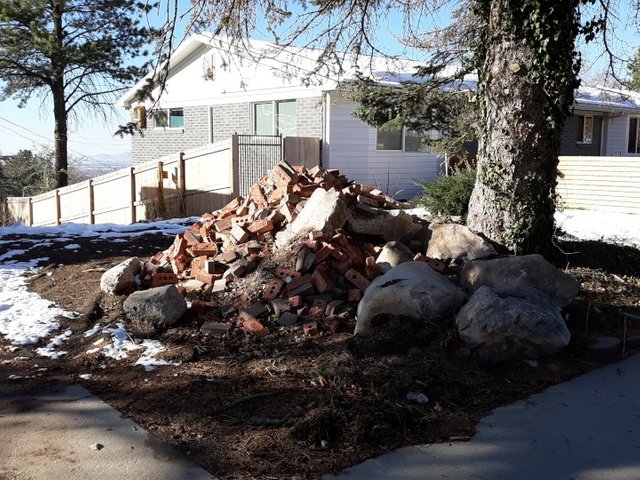 I imagine that the house I am living in will be stripped down and rebuilt when we vacate. It was built in the 1950s and needs some major upgrades.