Why are you into LTC? +LTC giveaway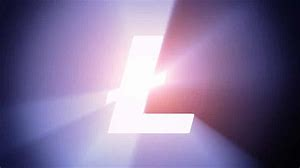 So most people are familiar with LTC I mean come on its only the "silver to bitcoin's gold" but I want to know why are you into LTC? I love LTC because it has quick transaction and easy to get on most exchanges. It also was the very first crypto I ever bought when I entered the cryptosphere. I like that Charlie Lee has spearheaded LTC into the future and is still supporting this baby all the way after all of these years.
In short I love LTC it is by far my favorite crypto ---- ever. I want to know why do you love LTC? What about it got you interested in it and how long have you been a hodler? Have you been in it since it was gpu mineable or just a recent noob to LTC? I want to spread the love I have for LTC to more people and help the community grow even more.

The best comment that is well thought out and respectful with a verified upvote is going to get .1 LTC from me. (P.S. you don't have to resteem this post but it would definitely help this contest out)
If this goes well I would love to make this a continuous contest ever week. The winner will be chosen next Friday and I will get your Litecoin address and send it to you. Have fun and remember Hodl. Also if this gets big enough the winnings should increase as well, if you want to support or sponsor this contest just let me know.