THANK YOU FOR 1000 TRUE FOLLOWERS 🎉 - AMAZON GIFTCARD / SBD GIVEAWAY 🎁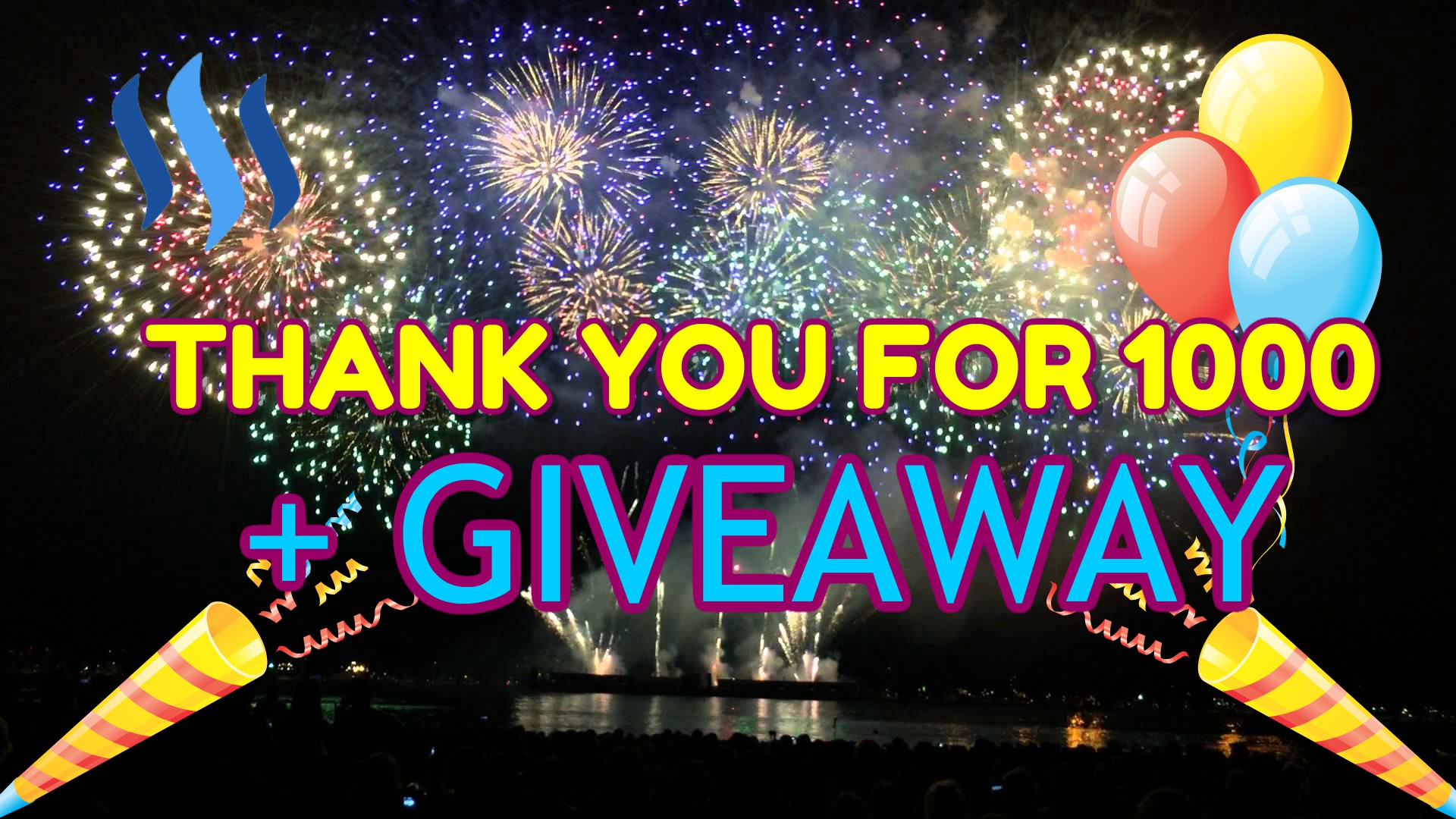 ---
How I Started My Steemit Journey

I discovered steem due to @jerrybanfield as well as @dollarvigilante. With steemit, I was intrigued by its monetisation aspect, but with it, I was also sceptical and thought to myself there is no way you can make money out of thin air and give it some value and expect it to sustain itself.
I was, of course, new to the cryptospace and steemit acted as the pathing stones for me learning about blockchain technology and how cryptocurrencies work. I guess that is one of the beauties of steemit which I have come to love. It is a place where you can learn and grow your understanding rather than somewhere you can get rich quick.
I discovered that despite the fact this money is made from thin air it is the community that adds the value to it and I started to realise how powerful each one of us really is.
One thing that surrounds and drives a great blockchain is its community. On steemit, we have a community that loves to give and receive words of encouragement. A place where you can find others with the same interests as you and form excellent relations.
Steemit gives you the platform to spread and share your experience of the world. This could include a passion you may have, and for me this is philosophy, and I'm grateful that I can interact and engage with others who have the same interest.
The Prize Pool Of The Giveaway


To celebrate reaching 1000 true followers I've decided to form a small giveaway. The prize pool isn't as big as others but I thought giving something is better than me doing nothing.
$20 Amazon Gift Card
ALL Steem Dollars Generated From This Post
I know that Steem may one day become one of the leading e-commerce sites but until that day we will have to use things like Amazon so one of the prizes will be an Amazon Gift Card, and the other will be all the SBD from this post.
How To Enter

To enter it is as easy as 123.
1. UPVOTE (+1 entry)
2. COMMENT(+1 entry)*
3. RESTEEM(+3 entries)*

---
*When you comment, tell me your steemit.chat username so I can contact you via that site or put any other contact information such as your discord usernames or anything along those lines
*Resteeming is optional, but it will help your odds in winning as it accounts for three entries into the giveaway. The giveaway will end in a weeks time on the 7th October, and the winner will be drawn around 12:00 BST