Discussion: thoughts about HF20, contests and/ or bunnypuncher? 3 commenters will win 1 steem each.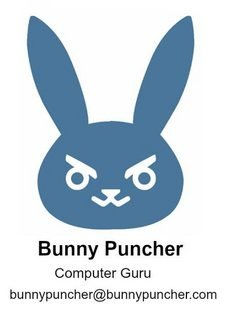 It has been a while since I posted. I figured I would let the HF20 settle down before starting to post again. I'll be coming up with a new contest soon I might go back to a favorite like food / drink /activities/ etc.
Discussion topic
I was wondering what everyone's thoughts on HF20 are? How has it been working for the last few days. It's been hard for me to stay away but I figured I would let things settle down before doing a contests. So share your thoughts on the Hardfork, on future contests, or just tell me I shouldn't be punching bunnies anymore :). I'll pick the winners about 7 days from the post date.
Rewards for commenters
I'll give 3 commenters 1 steem each for leaving comments. They can be on the HF, contests, bunnypuncher, or anything that gets the bunny ears perked up.


I am appreciative of everyone who has been using @bpclan. The bot has returned to working now since the HF it was a few days before it could vote due to the platform issues. @bpclan is running smoothly now so feel free to use for an upvote boost.