Introducing Bunnypuncher's new vote bot @bpclan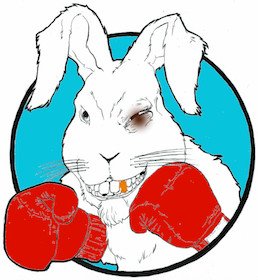 New Bunnypuncher Vote Bot
Help support bunnypuncher and make some money in the process.
I'd like to introduce my new vote bot:
@bpclan - Bunnypuncher clan
You can find it on http://www.steembottracker.com.
I've set the max ROI to 20% so it gives a bit better return than most of the other bots. Right now it doesn't have a huge upvote but I'll be adding more power soon.
I've set the max bid to 0.3 it was 0.1 which caused some of the issues. Any invalid bids should have been refund today please check and let me know if not. I'll make anything that didn't work as expected right as I'm not going to steal money or upvotes from folks. Thank you for being early users of my bot. Also I'm going to write a check and restart script in case of a crash of the bot which will fix some of the other issues.
I'm also programming a community bot that I hope to have out in the near future. The community bot will take investments and give upvotes to people that are members. Stay tuned for that.