Comment Chain Contest with @ceepee; 10sbd Giveaway
In the spirit of giving and keeping consistency on steemit, I welcome everyone to this episode of; Comment Chain with @ceepee; Q&A.
Comment Chain: Q & A; Episode 5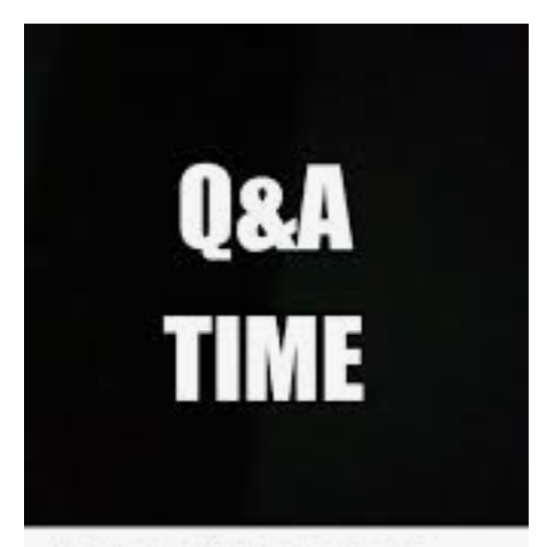 As I stated before!! the giveaway has its aims, which are:
◾Having fun while steeming
◾Ensuring Consistency on steemit
◾Rewarding/encouraging Interactions, ideas and creativity.
◾Appreciating and spreading the importance in the act of giving.
This is because, steemit should be fun and an addiction you can't do without.
"A comment chain contest."
It means only the first person to comment is allowed to reply to the post directly, other subsequent comments come under a previous comment(as a reply) until the contest is announced closed.
Lets get started:
We will continue with Q$A today.
Todays specific kind of questin ;
Question about what is on your mind?
How it works:
The first person to start the comment chain answers my question and ask any question of choice(any question is allowed). Next comment answers and ask his/her questions of choice.. Meaning every comment answers a question and ask a question.
How to participate:
REPLY to a previous comment(means your comment must be under the last comment on the chain). Questions should be as much fun/creative as possible.
Rules:
◾Entry(comment) must not be more than two sentences.
◾Entry must be related to topic of discussion
◾Entry outside the chain is considered invalid
◾Multiple comments will be considered invalid.
Entry/Winning Criteria:
◾Must be my follower
◾There must be consistency on your blog.
◾Resteem/Upvote.
◾No restrictions to reputation:
Who Wins?
There will be a random selection of numbers from the entry chain. You are a winner if your entry falls on that number.
Note that, selection of number will be based on quality of content and contest rule/entry requirements.
Winning Prize:
A total of 10sbd is up for grabs. 2 winners with 4sbd each and 2sbd to the first to start the comment chain.
My Question:
Do you want SBD price go higher than steem/why?
Get in here and get the fun started. Make steemit a fun place to be!!!
Thank you for participating.
Stay connected always.