Blue Monday Contest Week #3
Week Two Results
To those of you that participated, thanks for the support and comments. It wasn't a bad turnout for the second week, but as the previous week not a lot of people had a bad Monday. Not even sure how that is possible, there must have been something that messed up your day, even if it was something small. The payout on the other hand was great! So congratulations to @chopelina for having the worst Monday of all, hopefully the SBD will put a smile back on your face.
So My Monday
I had a decent Monday today, there weren't to many things that irked me. The blueness started seeping through early though, it all started when I woke up just before 2AM when I heard series of loud noises outside. After shaking the fogginess from my head I deduced that it was the wooden gate leading to our courtyard that somehow managed to free itself and was now swinging wildly in the wind. Upon further inspection I saw that the wind had broken the locking mechanism, so I just moved something in its way and went back to bed.
After that the day went quite well, I had an office day for the first time in quite a while and I finally managed to catch up with my work. It was an awesome feeling finally being up to date for once. The usual happened, every time I thought I was done for the day some kind of work snuck out from under somewhere. All in all it wasn't a bad start to the week except for the waking up early.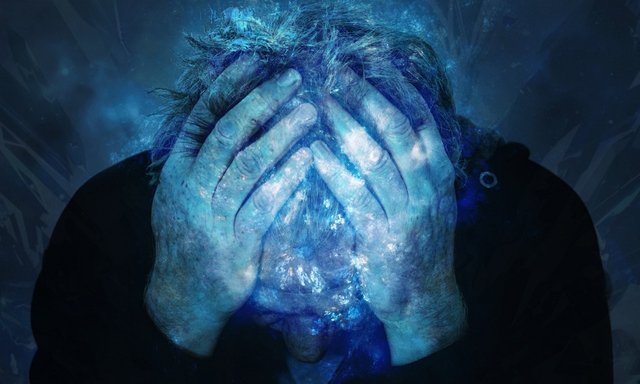 Image Source
The Competition
So, what I want to know is what spoiled your Monday, what made you regret the fact that you woke up? This is a safe space to rant in the form of a comment, the comment with the most upvotes (not most $) will win the SBD payout for the post.
This, being the third in the weekly event, will most likely not have a huge payout (the first two had decent payouts). Buy I hope that as it gains traction it will make it worth your while. As you can see from the majority of my posts, I usually get about $3 in upvotes, which means an approximate 1.5 SBD payout. If it does not reach that amount I will pay it out of my wallet.
There is no resteem or follow requirements, but the more upvotes the better the payout will be. I just did this for the heck of it, I wanted a safe space for everyone to rant and I wanted to feel a bit better about my day xD.
The last two weeks there were only two participants each time, lets see if we can get some more people to join and make it interesting.
So have at it! The winner will be announced when the post pays out and the next weeks' event starts.



Animated Banner Created By @zord189