KINESIS -A financial solution
As in 21st century people are moving towards block chain technology and cryptocurrency. They want to invest their money in a right place. Many people have been dreaming to retire at the age of 30 by doing some valuable investments. But the real challenge is that they are unable to find a safe and secure place for investment. The reason is that there are frauds everywhere, companies now a days do not have a clear and transparent system. So it has become hard for the people to trust any company. But still I would say that there are many other platforms which are transparent and provide various services to their customer. Today with the help of @originalworks I got an opportunity to discuss about a company named as KINESIS . I have gone through all their plan and policies. For me this is the best place to invest because it is backed by a trusted company named ABX .which has a great repute in the world.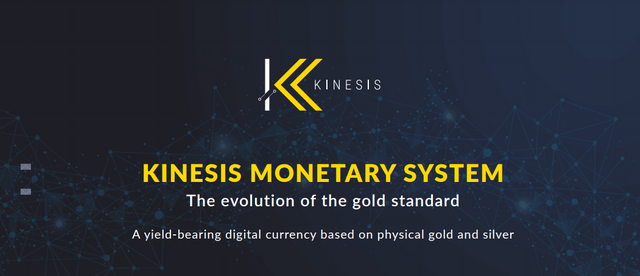 What Kinesis brings to us?
Let's discuss about Kinesis , that what is Kinesis ? I can explain all the flows and working of the Kinesis as most of the bloggers do .But I won't, because you can read all the stuff from their website and papers, which are explained well .I am here to explain how Kinesis brings value to our society. For me a company is successful if they bring real value to society. So let me explain some of the points that will help the people to trust them and invest their money in their platform.
The first reason is that they are backed by a reputed company ABX who is working in the bullion industry for a long time. Kinesis will be using ABX platform which is highly secure and transparent.
Secondly they are using a currency which is not own by any government and has a high transaction speed. Plus this currency has Aim to end up note currency due to his high speed transaction.
Thirdly there is a profit yield for everyone who connects with this platform because they valued their customer.
The important part is that they change the mindset of the people of storing their gold and they can help you convert your liabilities into Assets. As Gold is a liability when you lock them in your cupboard but it become an assets when you start earning from it.
For knowing more about how the Kinesis works I would show you a flow chart that will help you understand about this amazing platform.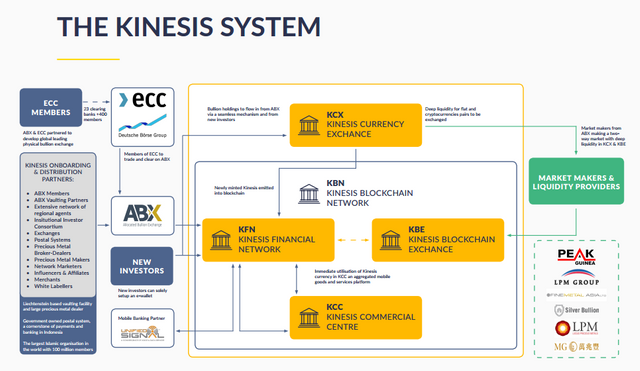 CASE Studies:-
1: As many people thinks that GOLD and Silver are just liabilities .but they have no ideas that the can earn from it .I am taking about a girl who lives in Asian country. The girls named amna living in Asian country, have large amount of golds & assets but no money. She saves her gold in a locker. She do not get any benefits from it. Until she find Kinesis . Now she can convert her gold from liabilities to assets. Now amna is happy with her investment.
2: Ali lives in a metro and is tried from his job. He has many assets and invest, which he wants to invest in a safe and transparent system, so that he can retire from his job. Now with Kinesis he made some smart investment and now he is planning to retire from the job which he didn't liked. Now ali is a happy person and lives his life with freedom and earn much with passive income.
kinesis2018
Link