'Finish the Story Challenge' - Help Choose the Winner
Hello Steemians!!
Thank you so much to everyone who took part in this creative writing challenge. As promised, the entry with the most upvotes has received a 5 SBD prize: @maugenia with this amazing Story.
I have another 5 SBD prize to give for my favorite entries, but I'm finding it really hard to chose. I'd be super grateful if you guys could leave a comment with your favorite entry.
Please click on the names to read the full story.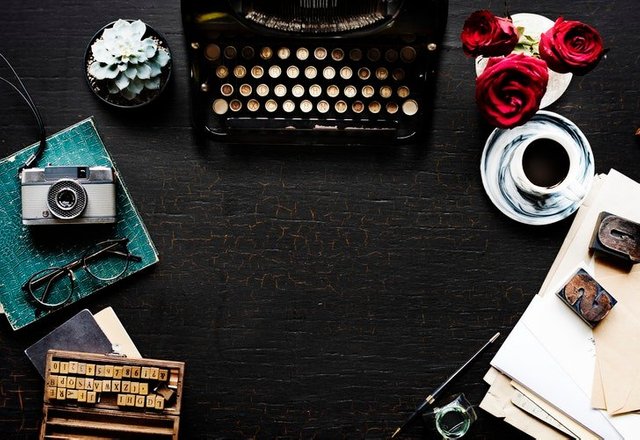 source
The Starting Paragraph given:
She closed the door gently, but couldn't lift her hand from the knob. She leaned against the wall, frozen, with the confused expression of someone who forgot why they walked into a room. She pushed the door back in slowly, careful not to make any noise, held it there for a few seconds, and closed it again. No! she thought. Go, please go! Her legs started moving awkwardly, like they had forgotten how to walk. She pressed the button for the lift, but couldn't get in when the doors opened, and stood there motionless until the doors closed again. A note! Maybe I should go back and write a note! She started walking back quickly, so that reason wouldn't catch up with her.
The entries:
Sofia had made the decision to leave the city to fulfill her dream of being a dancer, she loved ballet and as a child she had strived to be the best of her group in the academy. Thanks to her work and perseverance she had obtained a scholarship in an important academy and could not miss this long-awaited opportunity, even if that meant having to be separated from her beloved Alberto.
Trembling with fear, and with feelings confused by the strange love I felt; he took his lipstick and wrote on the wall "I must go, our love became an obsession and so it is very difficult to be free". Her husband, Jhon, was of strong character and uncontrolled jealousy, had taken him to beat her to release the hatred he felt when his wife talked and went for a walk with his friends; her behavior was silent, but capable of assassinating him without any compassion, all this combined, those that are leading to a predictable destiny, death.
She forgot the reason she was in the room as shivers ran down her spine, driving it from her every vein and causing her thinking to go hay-wire. She managed to get herself into the lift, but was still pondering.
"Should i have shouted, should i have given a signal, have i done the right thing?"
Amanda had gone to the hospital to see Erick, but fear seized her. Erick was his fiancé an athletic and handsome man he met about 2 years ago.
*But at that moment he remembered when looking through his boyfriend's belongings he found those horrible tests that showed him the terrible mental illness that he suffered: he was pedophile. It was then that she decided to leave and abandon him. She went out and on the outskirts of the hotel I take a taxi back to her house. *
But it was not the reason that persecuted her, that memory of the past was frequently made, a message maybe she wanted to say, the truth is that that night her life would change. When Rachel woke up in the middle of the dream, a strange smell was felt between the four walls; small instants returned to his memory as if the past wanted something from her.
It had been a long and exciting night, Anna and Victor had made love until dawn, "he must be sound asleep," she thought as she stealthily pulled a pen out of her purse, took a napkin and wrote under the motel letterhead: " It was a wonderful night". She left it on the bedside table in the dim light of a lamp, looked again at his lover and was about to throw herself into the bed to give in to him once more, she took a deep breath and exhaled softly through her mouth as if expelling the desire of her interior, she took her purse and left.
As she got to the door, she jerrked backwards as if she had lost her mind so soon again, she knew she had to do this. She had to let go of this love, this love she was holding unto so dear, despite all the times it had shown her it's other side.
As quietly as she closed the door, she turned the knob once again and slowly pushed it open. The lights are still dim. He hasn't woken. She looked at the man slumbering peacefully on the soft round-shaped floating bed. She still can't believe she will be entrusting her son, the sole heir to the throne, to this person. He abandoned them.
midst the anxiety she slipped to the floor, getting her white gown stained with dust from the floor that has been deserted by cleaners over the weeks. Oh! What has come over me? She thought aloud to herself, if she had known, she would never have said no to him, the Love of her dreams!
The entries that didn't follow the rules have been disqualified.
Thank you so much for your help choosing the winner!
Until next time, Steem on!
Corina


Join us @steemitbloggers
Animation By @zord189