Enter the Neon District RPG [Founder's Key Token Waitlist is LIVE]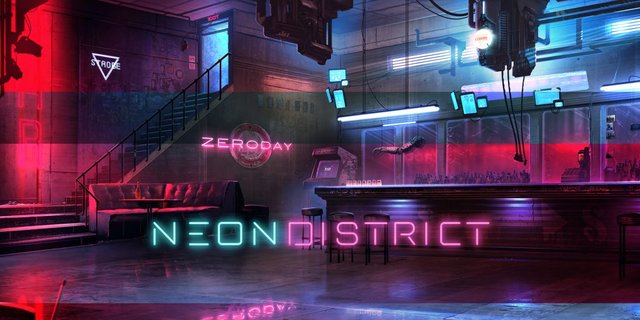 Unlock a Founder's Key Token
Neon District is coming. One of the most highly anticipated RPG blockchain games is nearly here. Season 0 hits the chain in May, 2019. So in anticipation of the Spring release date - Blockade Games is hosting a Founders Key NFT (non-fungible token) sale.
These Keys can be used to unlock cryptographic treasure chests - full of tradable NFT assets that you can use to enhance your gameplay. Taking the Founder's Key a step further - with it, you have a shot at literally acquiring the last boss character of the Season 0 game. Yes, when you own the boss... you'll actually own the boss.
---
---
The Cyberpunk Dystopia
With these keys - Neon District is setting a new precedent for empowering gamers with true ownership of in-game items. They're also putting their noir artwork front and center - perhaps the first example of a scalable blockchain-backed game where the narrative, and artwork are on-stage and on-par with the cutting technology at work behind the curtain.
Powered by the Loom Network SDK, Neon District is leveraging scalable DPoS sidechains backed by the Ethereum blockchain.
To give you a feel for the world Neon District is building - here's a look at the gameplay demo -
---
Project: Neon District
Website: https://neondistrict.io
Twitter: https://twitter.com/neondistrictRPG
Discord: https://discord.gg/3AbutcS
Created by: BLOCKADE GAMES


📄 Creative Crypto Homepage
🐤 Twitter
🎨About the Magazine

A magazine dedicated to all things creative on the blockchain. This Steem account hosts a chronological record of all visual and written publication content.

Visit our @steempress - powered magazine: https://thecreativecrypto.com/enter-the-neon-district-rpg-founders-key-token-waitlist-is-live/