MEME Contest #1 - My entry - Bitcoin cash and Bitcoin gold lovers ;-)
My first meme ever ;-)
I saw the contest from @steemitbtc and tried to make it real.
CONTEST -> Blogger Central Weekend Meme Contest #2 - 5SBD — Steemit
Here it is, straight to the point:
Meme for the bitcoin cash and bitcoin gold... please take it as a parody and don't be offended.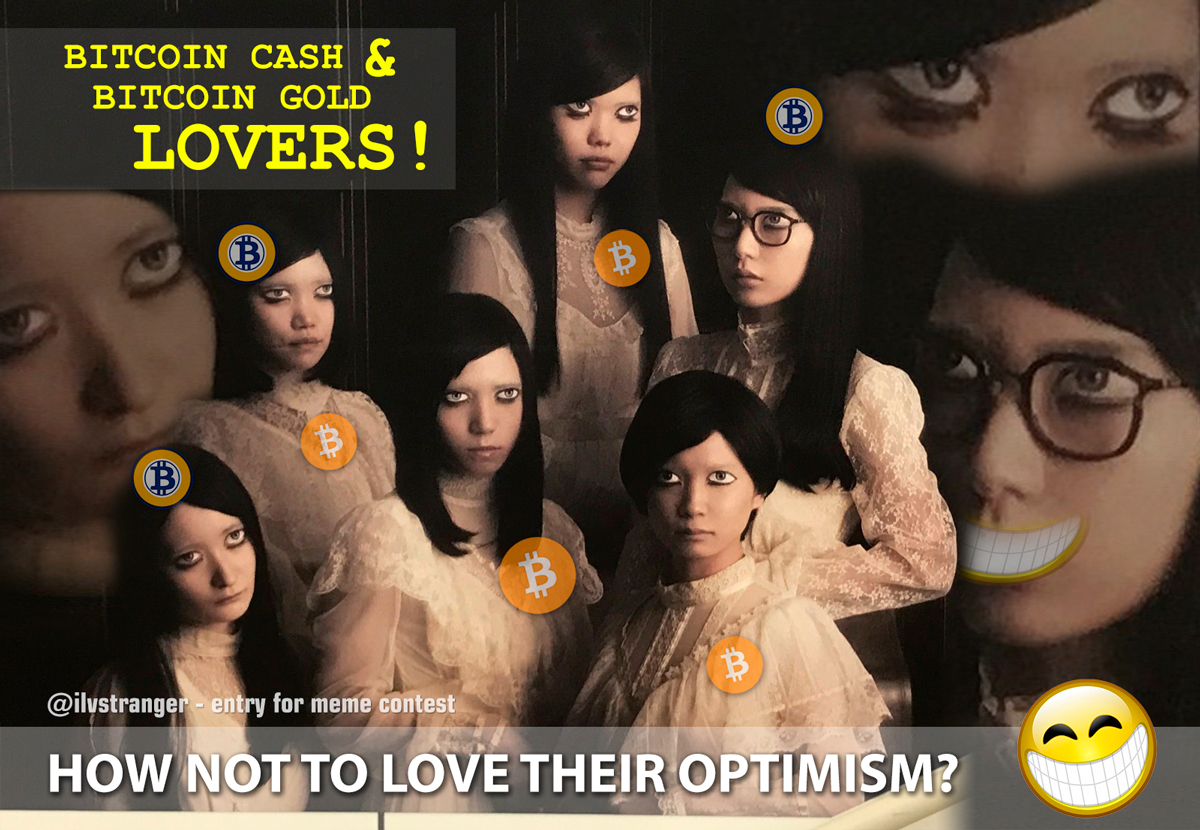 If you like it, please go and vote my entry in the contest.
Also, go make your own and participate too. You can post yours here too for a good laugh.
There could always be a place for fun, even in dark times.



Cheers
---
All product names, logos, and brands are property of their respective owners.
pictures source: Pixabay and related websites quoted above
collages or screenshots: @ilvstranger


---


follow me on other social:
TWITTER: @ilvstranger | steemit: @ilvstranger | INSTAGRAM: @ilvstranger | PINTEREST: @ilvstranger | TUMBLR: @ilvstranger