[Contest] 10SBD Giveaway! 200 Followers Celebration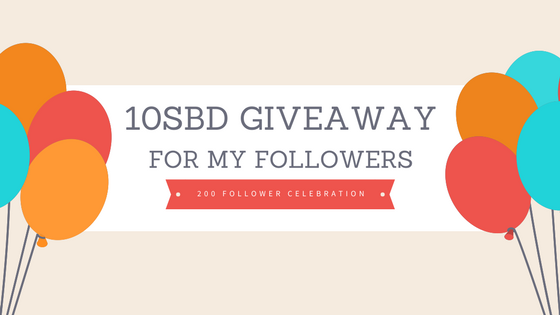 Thank you to everyone who follows me, it really does mean the world to me. I've now hit the 200 followers mark, and to celebrate I want to give away 5SBD to two of my wonderful followers (10SBD in total). I've had some great interactions with people on this potential-filled platform, and feel like it's time I start giving a bit back.
I have many, many plans for Steemit over the next couple of months. This includes new weekly feature articles along with regular contests, plus some other cool things which may or may not happen. Over this next week I'll be upvoting content a little less than usual, as my Voting Power hasn't been fully restored since I came across a phishing scam on Steemit. Once I've recharged I'll make up for the lost time, promise.
To be in with a chance, all you have to do is make sure to follow me, resteem and upvote this post then simply comment down below and when this post pays out in 7 days time I'll pick two winners. I haven't decided how, but I'll try to come up with a way for the chickens or rabbits to draw the numbers. Either way it'll be completely fair.
Rules
Follow me
Upvote this post
Resteem this post
Comment below
Thank you again to all you wonderful people, and I look forward to chatting with you all! Good luck, check back in 7 days time and as always Peace!