Tell My Story Contest!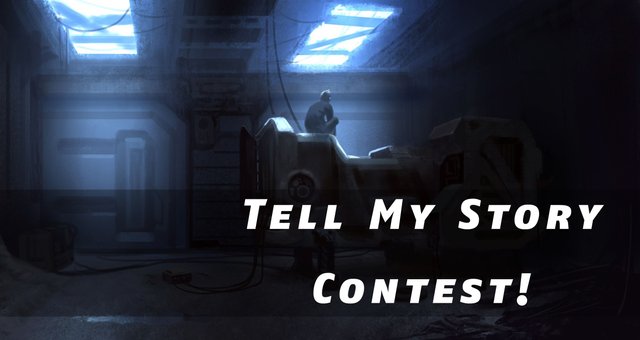 For a while now I've wanted to throw a contest, but I couldn't really think of a concept. Some of the replies on my apocalypse girl post gave me an idea finally and I think I'll try to make this a recurring thing depending on the results.
I wanted to do something a bit more inclusive than an art competition so this is going to be a writing competition. The subject is the image above. Tell a story about this image. I figure this is a good way to spam my artwork across steemit as well as have fun and engage with the community :D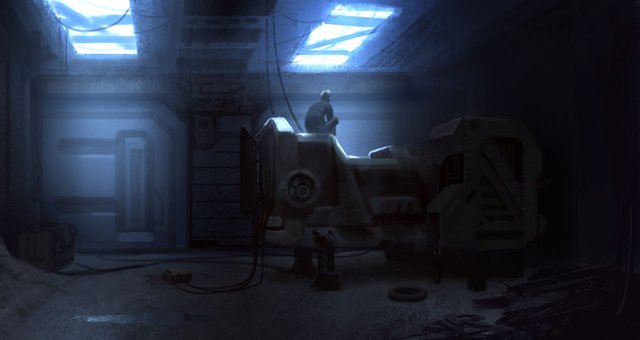 Right click and open in a new tab to see the full resolution image
The Rules to enter
Write an original story with the above image as inspiration.
Resteem this post
Create a post with your story and link to it in the comments. (Important because I don't have, and am not making a hashtag as of yet)
Post the above image(the one without the title obviously) in your post and credit @midlet
No rule on length, but keep in mind tldr is a thing for a reason. Also, if your story is "There's a guy in a garage." That probably won't win. So just use common sense and I'll see how it goes.
English only(sorry)
Contest will end one week from the creation of this post so 9/8/2018.
Judging
Bear with me that this is my first contest and it's an experiment and therefore could totally explode in my face, but I want to try to do decentralized judging. So the person with the most upvotes, wins. NOT THE VOTE VALUE. 1 vote is 1 vote, whether it is .001 or 10.00. So people can also vote for multiple entrants and we'll just see how it turns out.
*edit, just realized this might be unclear, but to vote on someone's story, vote on their comment in this post. That is what will count as the vote for their entry.
Will it just be a popularity contest? We'll see. I'll structure future contests based on how this one turns out.
Prizes
First Place will receive 10 SBD
Second Place 5 SBD
Third Place 3 SBD
Of course I'll be going through and voting on my favs as well. Let the games begin!