PunNoNEW CONTEST MACROPHOTOGRAPHY STEEMEXCLUSIVE 2021 WEEK XX THE WORLD OF XPILAR | FLOWER CORPSE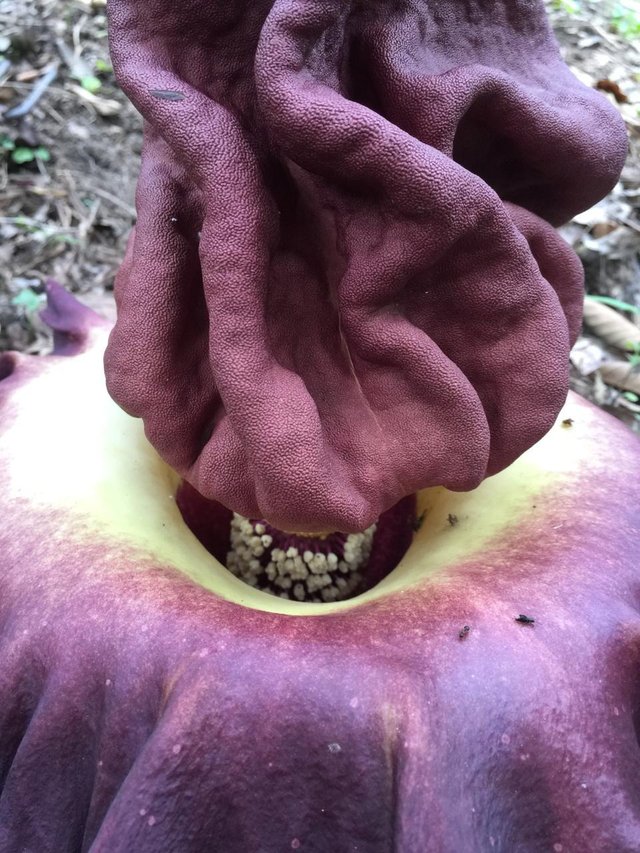 Warm greetings always to all friends who I am proud of, my respect to @Sultan-Aceh as the moderator who has facilitated this contest and to @xpilar as the leadership of the promo contest, thank you very deeply.
On sunny mornings I always do activities in my garden, because it has been left for a long time so it looks dirty and has grown bushes.
Then slowly I cleaned it, how I was surprised to see this carcass flower growing in bloom and spreading its unpleasant aroma (smell), seeing this carcass flower spontaneously moved my heart to take my handphone and point' the camera at the flower
This moment I immortalize some image items for me to introduce to friends who are creative and always looking for a very rare innovation, namely the Carrion Flower, my art of photography was inspired to posting through the xpilar world this is contest even though this flower has a very strong smellbut I'm still axcested
maybe if friends who find this corpse flower maybe you will definitely stay away because you can't breathe the smell that really regrets your nose
but this is the fact that this corpse flower grows and develops very rarely, maybe in other places people have been cultivated for research that may have benefits.
This is the only reference I can convey, I hope all friends are willing to see it and like it
Thank you and warm greetings always from @muammar-village.