Steem-Powered Interactive Fiction Contest - Round 1 - Logline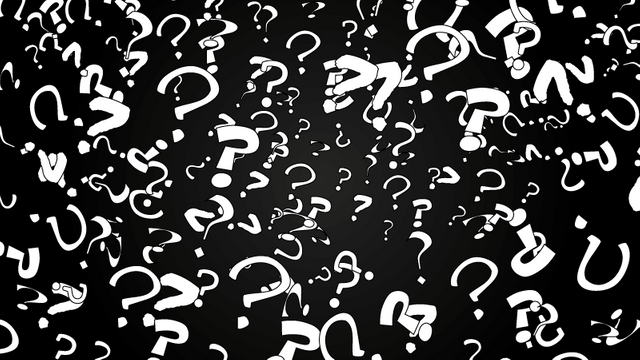 Round 1 of this SteemIF Contest will be a Logline Contest.
A Logline is a one sentence hook for a story (usually a script) that succinctly identifies the protagonist, their goal, the antagonist, and the central conflict.
The winning logline will be the basis of this story.
Don't worry if your logline isn't chosen, there will be numerous opportunities to participate.

In Round 2, we will decide how the story begins with a flash fiction style contest. You will have 100 words to open the story and you must end it with a dual-choice cliffhanger.
For example...
I awake to the sound of a loud crash outside my bedroom door. Rover hasn't made a peep and my phone is in the other room. I decide to:
Option One: Leave the room.
Option Two: Hide in the closet.
Obviously, you'll want to create something more compelling than that. But still, mind the word limit. Note, the words "Option One" and "Option Two" won't be counted, but the contents of those options will.
Entries will again be placed in the comments of the active Round's post.

Round 3 will have two winners, as it calls for a response to both Option One and Option Two from the previous round, and I think it'd be a bit more interesting if those came from two different authors. So, choose one and follow the same instructions for Round 2. Respond to one of the options with what happens as a result of that choice. Then end with a cliffhanger and two new choices. You're welcome to enter a response to both options, but they must be in separate comments and you can only win one.

As you may have guessed by now, Round 4 will evolve in a similar fashion. Four options need responses, so four winners will be chosen. Each one will supply two options at the end of their entry, just like the rounds before. The result will be a Round 5 with eight winning spots. And so on.
Also, I might have to get someone to take my place as judge in one (or more) of the later rounds, because this sounds like too much fun to miss out on.
Anyway, this will go on until either the story ends, or I can no longer afford to offer a prize. Oh right! I forgot to mention the prizes.
Prizes
Round 1: 10 SBD
Round 2: 5 SBD
Round 3: 10 SBD Total (5 SBD per winner)
Round 4: 20 SDB Total (5 SBD per winner)
And so on.

Okay, with all that explained... on to...
Round 1
Prompt:
Write a Logline for this adventure.
You must at least identify the protagonist, the antagonist (doesn't have to be a person, could be a natural disaster), and the conflict.
You have 30 words.
Some quick tips to improve your chances:
Don't use names, they do very little to describe the character. Likewise, give more than something like "a woman," as it's really just one descriptive step above calling them "a human," and a waste of a word. Describe the character instead. You want to say as much about your characters as you can with as few words as possible.
For further guidance, here's a decent article on How Not to Write Logline
For additional assistance, you're welcome to pop by The Writers' Block and workshop your logline in the Screenwriting Workshop channel.
How To Enter:
Write your entry as a direct comment to this post.
Entry Deadline:
11 December 2017 at 17:00 CST / 23:00 UTC
Winners Announced:
On The Fictioneers Radio Show on 12 December. I'll also make an announcement post after the show.
Prize:
10 SBD, plus your Logline becomes the basis for this SteemIF adventure! You'll also get to guest-judge for Round 2!

As this progresses, starting with Round 1, the winning entries will be plugged into this Twinery-powered page for all to enjoy. It's also possible we'll see some evolution in the background... perhaps some landscape renders, or perhaps winning entries from art contests... wink wink, nudge nudge We'll come back to that later. For now...
Round 1 Begins!
Good luck! Have fun!

Are you a writer or keen to learn? Do you wish to join a community of like-minded individuals who can help hone your writing skills in the fields of fiction, non-fiction, technical, poetry, songwriting or playwriting? Join us at The Writers' Block on Discord and follow our community account @thewritersblock.