Friday Poets, Round 8, Contest and Community Building
Friday Poets



It is Friday and time for those of us without a date to get our our pens and imagine one, or to gripe about the state of world affairs. In these millennial days, that is what you do on a date anyways ... that or watch Netflix and veg.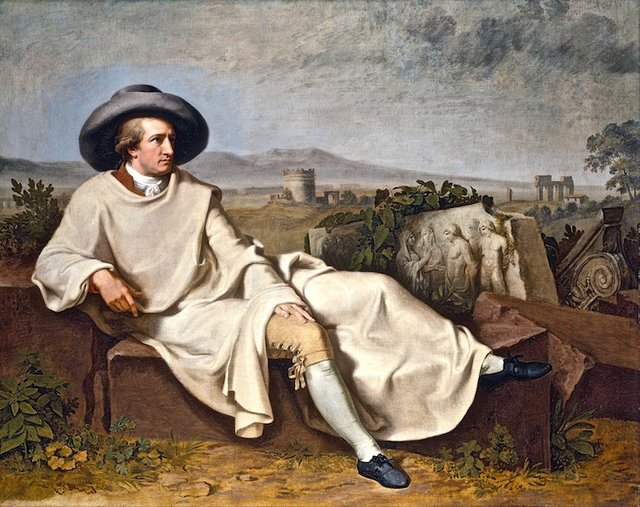 Attribution
We are lucky. In the olden days ... pictured above ... it was veg and no Netflix, but they did have Snuggies and their pens had feathers and weren't threatening to take over the world with their developing intelligence. No wonder there were so many poets back then. It was safer. But not now ... poetry may be for fainters but it's not for the faint of heart.
And so who is ready to flirt with disaster and AI armageddon ...
First the rules
Up vote this post and re-esteem it. I check:)
Visit at least three other Friday poets and comment and up vote their COMMENT here. You can also upvote their post if you got the upvote power but it is not necessary.
Drop your link below to a poem you wrote today … that's Friday wherever you are.
Make one of your tags #fridaypoets and place @prydefoltz in the title
I will upvote and comment, to the best of my ability, on everyone who takes part having followed the rules. I should be able to get to everyone within the week. So that will be two upvotes one for your comment and one for your post.
The liquid payout from this post (SBD) will go to the winner and participants.
I will take part in the contest by writing a poem but I will NOT share in the SBD payout.
Have fun and maybe crack a smile.
Last week we earned 0.008 SBD and even when I added in the steem payout the cupboard was still pretty much bare. I works out to about 0.1 SBD. Exchange rates make it hard for me to give you an exact number. I want to keep this thing going and so I have sweetened the pot some. We had five awesome participants and you will each receive 0.05 SBD for participating and I hope you also earned some author rewards both on your poem and your comments.
@sayee
@zeleiracordero
@satorid
@marlyncabrera
@corderosiete
Have fun folks with your dismal dismay and star-struck longing. Don't forget to share with the world. Over-sharing shows you care.