QuillSpirations #1 ... CONTEST (10 SBI - and Great Prestige)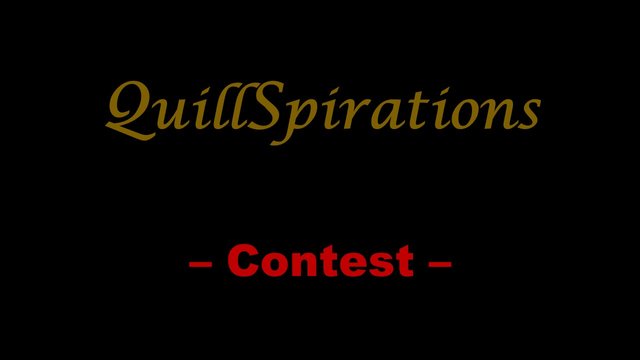 Have you ever sat in front of your computer and wondered, "What the Hell am I going to post about today?" Your mind searches for great ideas, but is willing to settle for something "not terrible." Something funny, poignant or inspirational. Perhaps something intriguing or insightful. 
Something that elevates you in the eyes of your peers.
Arrgh ... you've got nothin.'
Alright then, how about something ... stupid?
"Hmmm ... I can do stupid." 
Et voila! 
I've come up with an idea that is so utterly ridiculous that I may have stumbled ass-backwards into brilliance (I'm not betting the farm) - and guess what ... I'm going to drag your ass, into that my morass.

QuillSpirations
On many Discord Channels, there's a digital tool of dubious utility called @InspiroBot. In a nutshell, you type in " 'q " (without the outside quotation marks) and a computer algorithm returns a random picture, overlaid by a manufactured quote ... which sounds like something the Oracle of Delphi would say if said oracle was on acid.
Anyway, when my creativity is at its nadir, here's what I do.
I head on over to the Power House Creatives' Discord Channel, type " 'q " in the comment bar ... and then compose a comment that attempts to interpret the InspiroBot quote in a way that sounds pithy and profound, and if I'm truly on fire ... inspirational. Using genetic code to do what the computer code is trying so hard not to do.
And hence a QuillSpiration is born ... a gift to my fellow PHC members. 
In essence ... bullshitting as art.
And so, I thought, what if I could share my gift? What if I could inspire you, too, to become absolutely full of it?
"Well, if Quill jumped off a bridge, would you jump too?"
"Yes, mother ... I would. He's a genius."
OK, below are the three InspiroBot Quotes I received and my attempts to turn them into QuillSpirations:
InspiroBot Quote #1: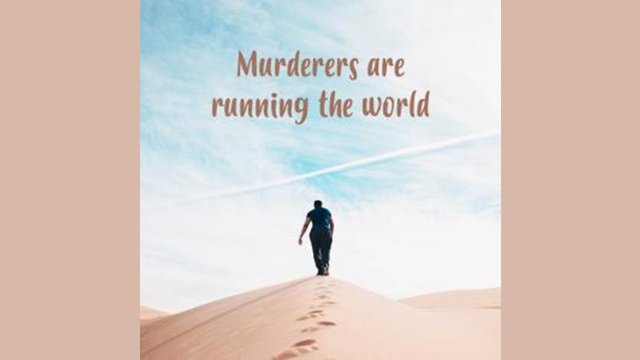 QuillSpiration #1: 
Well, 'Murder's' a word ... it's use oft absurd
All things have place and a time,
They drove us insane, became they a bane,
And now ... are dead all the Mimes.

InspiroBot Quote #2: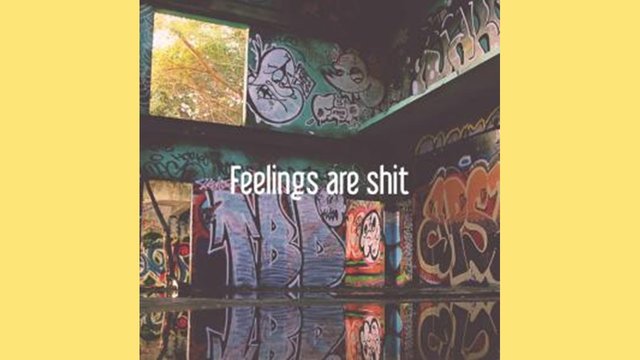 QuillSpiration #2:
Feelings are shit
... So use it your wit.

InspiroBot Quote #3: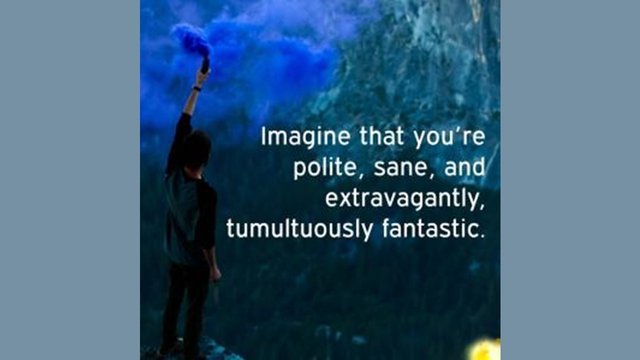 QuillSpiration #3:
Imagine that you're polite, sane, and extravagantly, tumultuously fantastic.
Now drop the superlatives ... and strive not to be an asshole.

The QuillSpiration Contest
So, here's what you're going to do:
Type " 'q " (without the outside quote marks) into the comment bar on any Discord Channel with InspiroBot, or alternatively, go to InspiroBot's Discord Channel, click the "#general" tab and type " 'q " (again, without the outside quotation marks). 
 Copy-paste the InspiroBot Quote you receive into the comments section of this post;
Interpret away. You have wide latitude in both style and substance.
In your comment, tag someone who you hope likes you ... I need participants.
Upvote this post at 100% ... I'm trying to break even.
Go to any live post by @jaynie and leave the following comment, "Happy 50th Birthday." Feel free to add graphics/video if you like. Drop a link to said post in your comment on this one.
Honor-Code: Some of the InspiroBot Quotes are more asinine than others. The odd one is actually pretty good. You take what you get. No going back to the well over and over again until you get quotes that you like. I will take into account "difficulty" and will be suspicious of quotes that sound to good to be true.
You may leave up to three InspiroBot Quotes/QuillSpirations in your comment. Each will be judged separately and upon its own merits.
I will judge all QuillSpirations to determine who's the biggest bullshitter on the blockchain. 
1st Place Winner: 5 SBI >>> 2nd Place Winner: 3 SBI >>> 3rd Place Winner: 1 SBI
There will also be a 1 SBI Mystery Prize Winner. The point of this prize is to build mystery and suspense: "What will Quill do? What criteria will he use to bestow such a prestigious honor? God, I so desperately WANT to WIN that mysterious Mystery Prize. I bet I'd become famous and fabulously wealthy." Hint: 'Sappy Mirthday ... Laynie.'"
*****
So there you have it, big money for big baloney.
Good luck and may the biggest bullshitter win.
Quill

All images are linked to source, are QuillFire originals or are modifications of images in the public domain. Videos and images may also be parodies of original works, therefore relying upon applicable exemptions from copyright. 

You guys know the QuillDrill. Be verbose ... but articulate.
And remember ...
Go Love a Starving Poet
For God's sake ... they're starving!