🏀EUROLEAGUE Weekly Basketball Contest 20-21/03 | Chance to win SBD! 💰
Welcome to the #Euroleague Weekly Basketball Contest! 🏀
This week Euroleague has two rounds so the contests will be two one for each round!
EUROLEAGUE Weekly Basketball Contest 22-23/03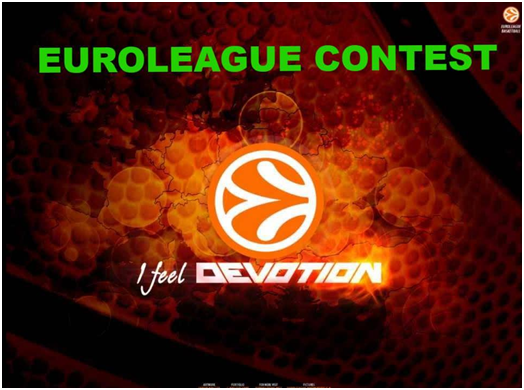 ⏳Deadline Mar. 20 @ 19:30 pm CET⏳
Contest Rules
All contestants are allowed one "bet."

All "bets" must be placed before the deadline.

Contestants must pick a Team to win for each game.

Whoever picks the most Teams right, wins the contest.
Tie-Breaker, each week I will pick a game where you
will need to pick the Combined Total Points scored.

In the event of a tie, whoever comes closest to Combined Total Points, wins the contest.
This week's game: Olympiacos Piraeus @ CSKA Moscow

List your "bet" as follows, Winning Team for each game + Tie-Breaker.
Example:
Maccabi Tel Aviv
Armani Olimpia Milan
Crvena Zvezda Belgade
Real Madrid
Olympiacos Piraeus
Khimki Moscow
Brose Bamberg
Barcelona
152

All contestants must UPVOTE this post to play.

Any "EDITED" posted after deadline will be disqualified.

Winner(s) get 50% of this post's earnings (SBD).

Prizes will be distributed after the payout.
EUROLEAGUE Match-ups for this week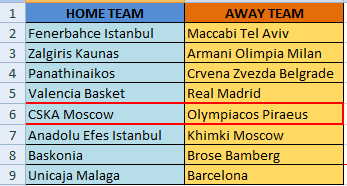 Maccabi Tel Aviv @ Fenerbahce Instanbul
Armani Olimpia Milan @ Zalgiris Kaunas
Crvena Zvezda Belgade @ Panathinaikos Athens
Real Madrid @ Valencia Basket
Olympiacos Piraeus @ CSKA Moscow
Khimki Moscow @ Anadolu Efes Instanbul
Brose Bamberg @ Baskonia
Barcelona @ Unicaja Malaga
Don't forget to RESTEEM for bigger SBD payouts!
The Euroleague Weekly Contest will be running every week of the Euroleague's season, so follow me @sarkostas and stay tuned for the next contests.
Good luck!
Check out these guys for more contests
@barbadosso @bruzzy @davor27 @hoopss @jsock @liberty-minded @o07 @revelationquotes @maverick0547 @sports-picks @sportsncoffee @steaknsteem @steempickem @truconspiracy @edgarf1979 @maarnio